Thank you so much to all the boys for delivering a large dose of festive joy to the Solefield Parents' Association Christmas Fayre. Thanks to all the Form Reps for organising, to everyone who donated, made, wrapped and delivered presents, to all the people who kept changing their plans to ensure Covid compliance, and of course to the invaluable enthusiasm and support we received from Solefield staff. They literally gave up their Saturday morning to come in and set up the fayre.


Hamper raffle winners
The hampers were extra special this year. Maybe Covid gave us all extra time to create them! Winners were:
Reception's Pamper Hamper: Harriet S
Year 1's Lockdown Essentials: Mrs Shanmurganathan
Year 2's Wellbeing: Sarah N
Year 3's Italian: Suzi B
Year 4's Fun Indoors: Dina F
Year 5's Local Gourmet: Ros G
Year 6's Gin Cocktails: Katherine D
Year 7's Lockdown Weekend: Victoria W
Year 8's Boxing Day: Lindsay S

Panto
As the boys were unable to go to the panto this year, Mrs Goodwin and SPA brought the panto to Solefield. All the boys from Reception to Year 6 took part in a pantomime and dance workshop from West End in Schools.


Gifts under the tree
Who knew we would end up "in bubbles" this year? For the boys it has meant changes to their playtime, and an increased need to entertain themselves in smaller, more defined groups. Mr Cramp kindly stood in for Father Christmas, organising and delivering gifts for each classroom under the Solefield Christmas tree! We hope they'll help keep all the boys busy indoors during playtime.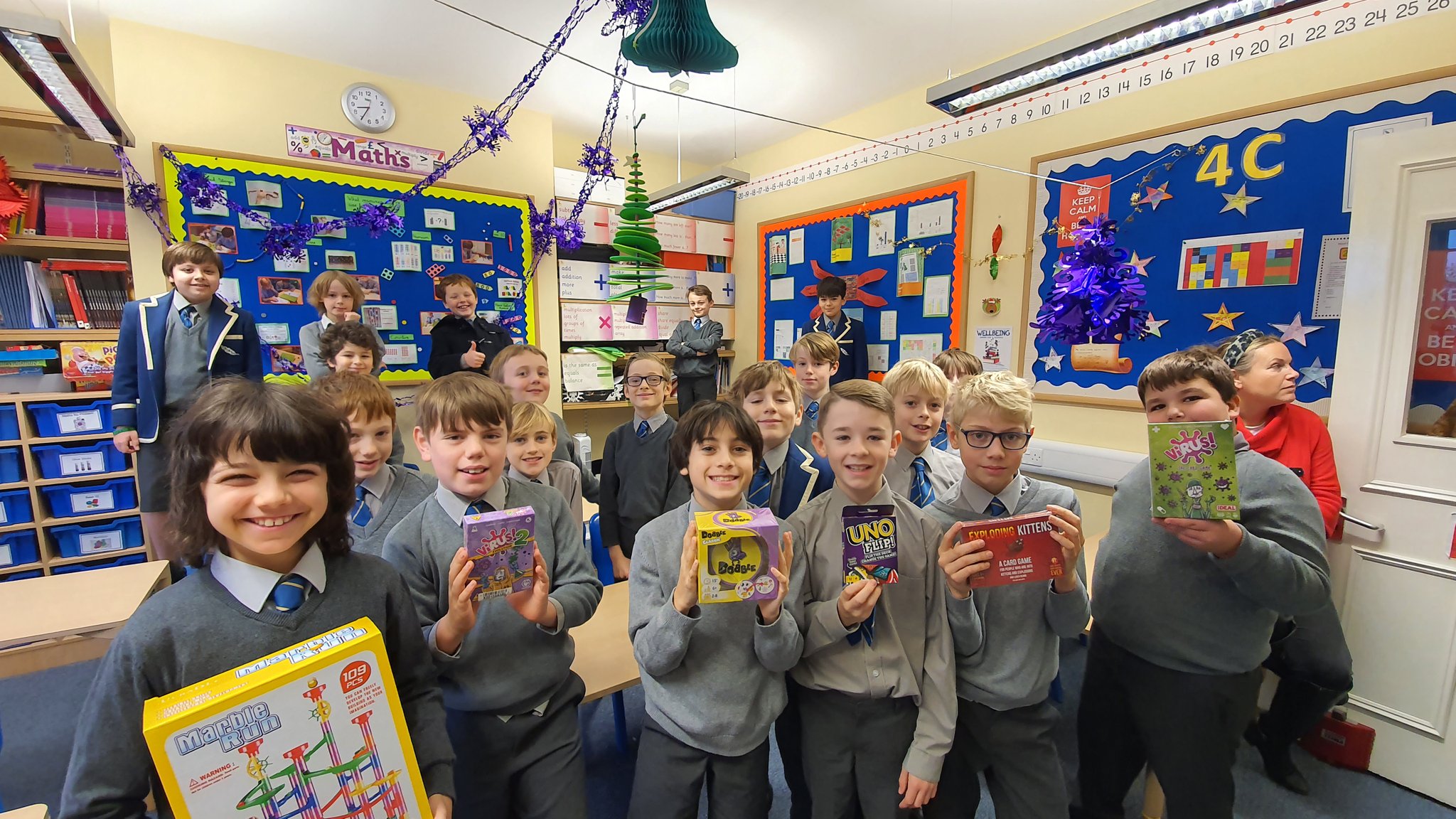 Merry Christmas and a happy new year from SPA!
Please join us at the first meeting of the year on January 12th 2021. Fresh faces, feedback and ideas are always very welcome! More information, including Zoom details will be available in the new year via your Form Reps.
Please click on the video below to enjoy this wonderful video made by Mr Coston of the whole day at the Christmas Fayre.