I love teaching in a boys' only school. Boys are fun, forgiving, funny and full of energy. Solefield is one of very few boys' only prep schools to 13 in the south-east and I am often asked whether it is advantageous that the school is single-sex. I believe that it is and I list the reasons why below. I also touch on how boys benefit by staying in our prep school environment until they are 13.
1. Critics of single-sex schooling may say that all boys' schools perpetuate misogyny and that gender stereotypes are reinforced. It seems counterintuitive but, in my opinion, same-sex schools can actually help both genders to become more developmentally rounded. At Solefield, boys are shielded from the pressures of gender. We offer a safe place for boys to take chances, express their emotions and discover subjects such as the arts, classic literature and drama. Boys learn to nurture younger pupils, show and respond to kindness.
2. Our pupils are encouraged to talk about their emotions in our regular and focused pastoral sessions and in lessons and we actively work against toxic masculinity. At Solefield, pupils know that the teachers care about and respect each of the pupils and their colleagues; it is therefore natural and easier for pupils to feel the same in turn about their teachers and their peers. We talk about emotions and encourage boys to open up about how they are feeling.
3. We are delighted and proud to be the first independent boys' only school in the UK to gain the nationally accredited Wellbeing Award for Schools. This award was developed in partnership with the National Children's Bureau and helps us to ensure that mental health and wellbeing sit at the heart of Solefield life for pupils, staff and parents. Counsellors, play therapists and talk time are available for all. Wellbeing lessons, dogs and hubs are part of our school life.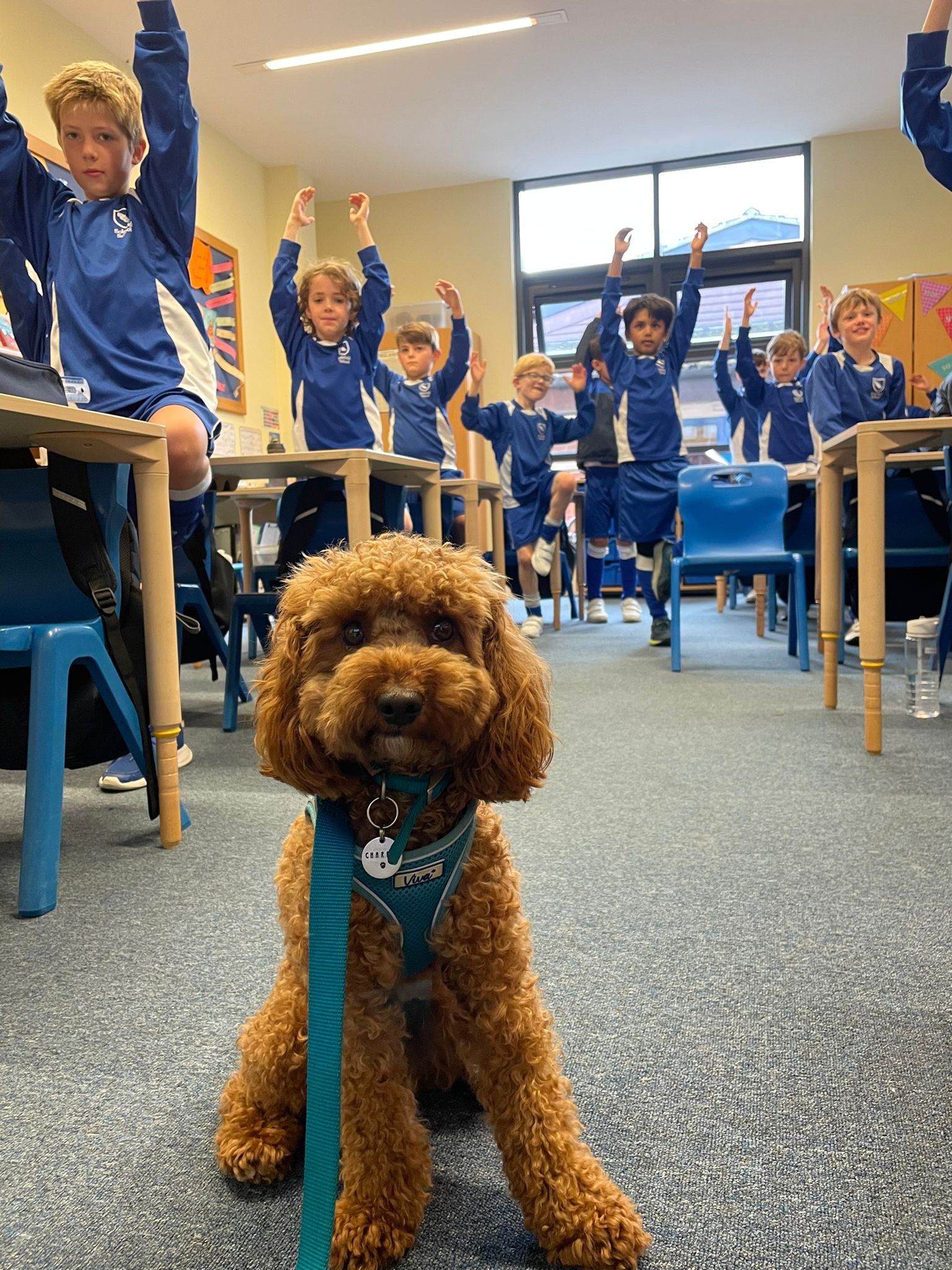 4. Being an all boys' school allows us to tailor our teaching to maximise the way boys learn. Whilst always being careful not to gender stereotype, there is evidence to suggest that boys and girls do develop neurologically in different ways. For example, in girls the language areas of the brain develop first whereas with boys their visual-spatial areas develop early. Girls generally refine their reading and writing skills at a younger age and boys can feel intimidated early on in their schooling in comparison.
5. Boys, generally speaking, are hard-wired to learn more easily through actions rather than words. Researchers have found that a boy's brain responds well to movement, space, action and rest and that they also learn better when material is presented in small portions. At Solefield, teachers design lessons that maximise boys' spatial abilities in fun and interactive tasks and that play to this strength. We cater to boys' learning preferences and teach in ways that boys learn and respond to best, with a strong competitive and active component. We also focus in deploying approaches that lift achievement in reading and writing.
6. Boys often like to move around to stay alert. At Solefield, we have replaced didactic lessons with interactive ones that encourage movement and alertness. An activity as simple as having teams shoot basketballs at the back of the class to answer questions or throwing a ball to one another when answering questions around class can be extremely effective. The movement involved in catching a ball, standing up, and throwing it to another classmate keeps boys active, alert, and engaged. Even moving from room to room around our site helps to keep them focused in lessons as it builds in a couple of minutes for movement and a "brain break". Our playground is full of outdoor activities for the children from table tennis and table football to our own climbing wall. Sport and PE are woven throughout the curriculum with judo included in the Year 3 and 4 timetable.
7. Boys tend to thrive on competition. Our teachers have found that a competition in the classroom can lead to a dramatic jump in engagement. A competition as simple as seeing which team of students can solve a problem the fastest can turn a typical lesson in to a very exciting one. It also keeps the boys attentive and engaged throughout the lesson. Beyond adding an element of fun to the classroom, competition teaches important life lessons like the teamwork, problem-solving and working toward a common goal.
8. Emotional development between the sexes can vary a great deal. It can be difficult to cater for these differences in a co-ed environment; teaching in an all-boys' environment allows us to select appropriate texts and topics and to work with pupils at similar levels of emotional development, creating a space that allows for more effective discussion.
9. Research suggests that boys' eyes function best in bright, natural light. By contrast, girls are often better at seeing in dim light and at night. Parents often comment on our bright, airy classrooms and our boys enjoy lots of outdoor learning. This also ties into the importance of physical activity – the boys are on their feet for most of these outdoor lessons, keeping their brains active and engaged.
10. Further evidence suggests that boys tend to be relational learners. This means that boys are more likely to excel in a class where the teacher serves as a mentor in addition to an educator. Our small class sizes allow students and teachers to get to know each other very well. Teachers work in year group teams to spend lots of pastoral time with boys, in house teams and take them for games, clubs, residential and day trips as well as lessons. Older boys work closely with the younger ones and act as mentors for them too. This helps boys become more invested in their own learning experiences. Teachers and older boys know that they play a huge part in modelling good behaviour to the children.
11. The ratio of male to female teaching staff at Solefield is almost 50:50, with boys working with male teachers for Art and Music, as well as many other subjects and with a mix of female and male support staff, helping them to manage their day-to-day school life and dealing with first aid incidents. This number of male staff is extremely unusual in an average primary school. We are unusual as well in that we have a female Head and Deputy Head in an all-boys' school. It is important for boys to understand that men can be interested in education, the arts, reading, talking about emotions and nurture and also for them to see women in leadership roles.
12. Boys at Solefield come into their own in Years 7 & 8 and are ready to leave us at 13 as confident and happy learners who are comfortable in their own skins. These years are a real developmental milestone for boys as it is a time of many physical, mental, emotional, and social changes. Boys of this age can be more influenced by their peer group, and they start to make more of their own choices about friends, sports, studying and school. They become more independent, with their own personality and interests and develop more ability for complex thought; our Scholarship Path Programme allows them to explore areas of interest in much greater depth. At this age, boys can start to become very self-conscious and easily distracted by the opposite sex. They develop a stronger sense of right and wrong and can also feel stress from more challenging schoolwork. Being in small classes at the top of our school with plenty of pastoral time and care helps boys to develop into confident, rounded young men with a strong work ethic and plenty of integrity. Acting as role models for younger boys and having positions of responsibility appeals to their better nature and maturity.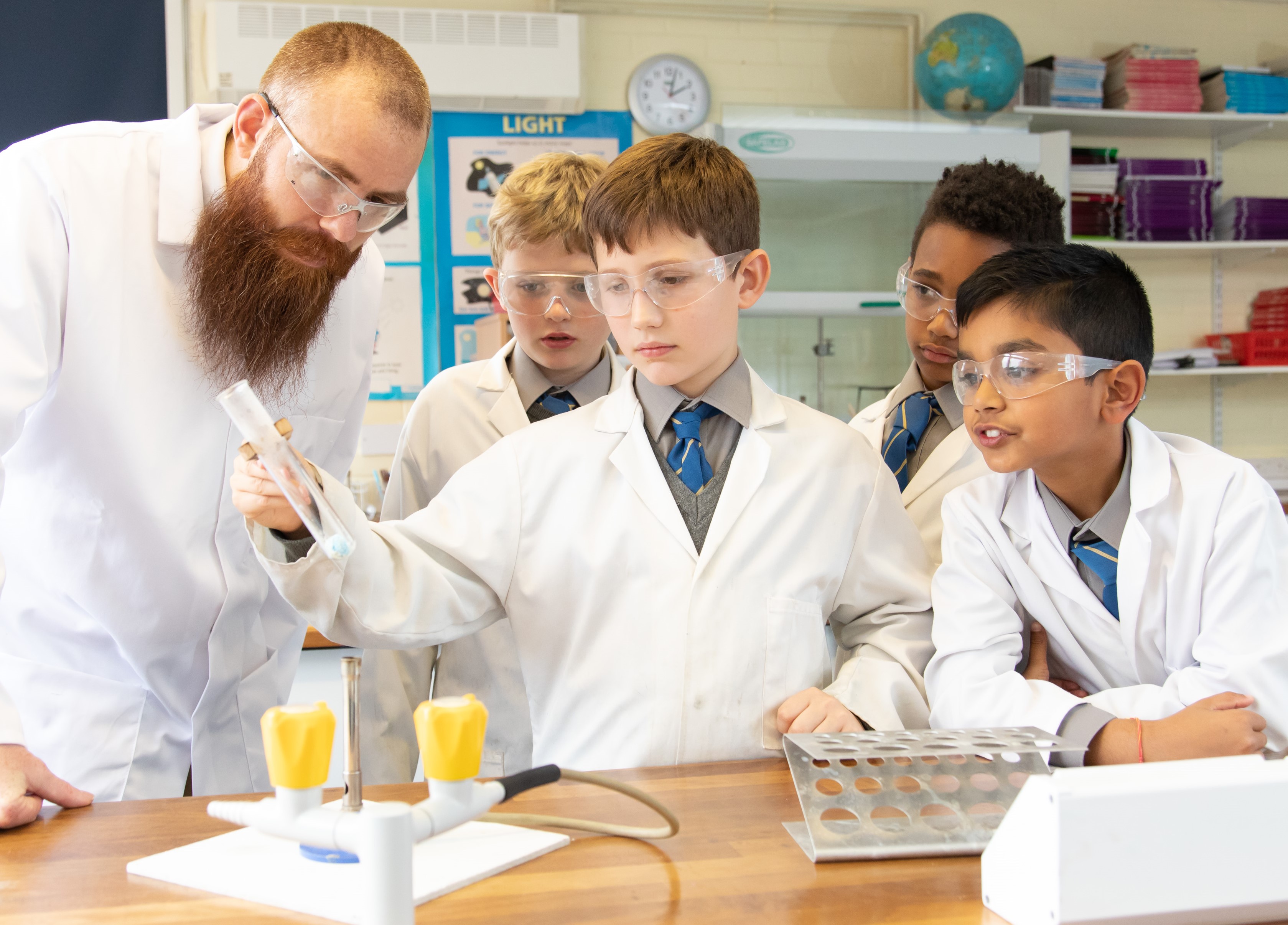 Understanding these key differences in the way that boys learn and develop is essential in us delivering an effective and stimulating education and contributes to our considerable academic success.
Solefield now works closely with the Granville School and pupils across both schools mix for chess competitions, debate and our Solefield Holiday Camps and we are hoping to collaborate for joint music, drama, computing and art ventures in the future. Boys at Solefield therefore learn to interact with the opposite sex outside of academic lessons.
One of the things that has given me greatest pleasure in my 12 years so far at Solefield is seeing the development of our boys from sometimes shy and uncertain four-year-olds to confident, world-ready young men. It is wonderful that many of them stay in touch after leaving Solefield and Old Boys often come back to work as Gap Year Students, to visit and have also delivered our "Thinking Allowed" talks, inspiring older boys as well as the staff and parents. They still talk about the visit of a former pupil, now studying Engineering at Cambridge, who gave a wonderful talk about the 1000 mph Bloodhound SSC. Many former students amongst them nuclear submarine engineers, Turner Award winners, screenwriters and contestants on University Challenge stay in touch with Solefield and many of them send their children here; I follow the progress of all with enormous pride. However, I'm also proud of all the Solefield boys I have seen thrive in my time at the school – and excited to see what talented, kind and dependable young men we will produce in the future.

Mrs Helen McClure
Headmistress