Solefield, like many pre-prep and prep schools, includes football as one of our main sports during the Autumn Term. When I came to Solefield 11 years ago, football was one of the smaller sports with only a handful of boys playing outside school. Thanks to the ongoing professionalism of the sports department, more boys than ever are choosing to play sports externally and football has certainly boomed in this respect. It is no secret the more you play, the better you become. During the weekend I often see a Solefield boy walking through town wearing his Sevenoaks Town, Chipstead FC, Weald Wolves or Otford United football kit. It is through this continued playing of the game, boys have been able to transfer these skills whilst wearing the blue and white shirt of Solefield School!
I am often amazed by the number of coaches I meet or hear about who are current or ex-teachers. Not just in your local team but also professionally. Paul Clement who is currently Gareth Southgate's righthand man with the England National team was a PE teacher. Jose Mourinho who before his successful time in football was a PE teacher in Lisbon. Nick and Danny Cowley who are currently the Portsmouth FC managers are former PE teachers. Their careers started in non-league with a successful run in the FA cup with Lincoln City and now full time in the football league. The skills of coaching and teaching are very similar, but I do believe that teachers are able to build links with players of all ages to cement their learning of the task ahead, which makes it an excellent combination with sport.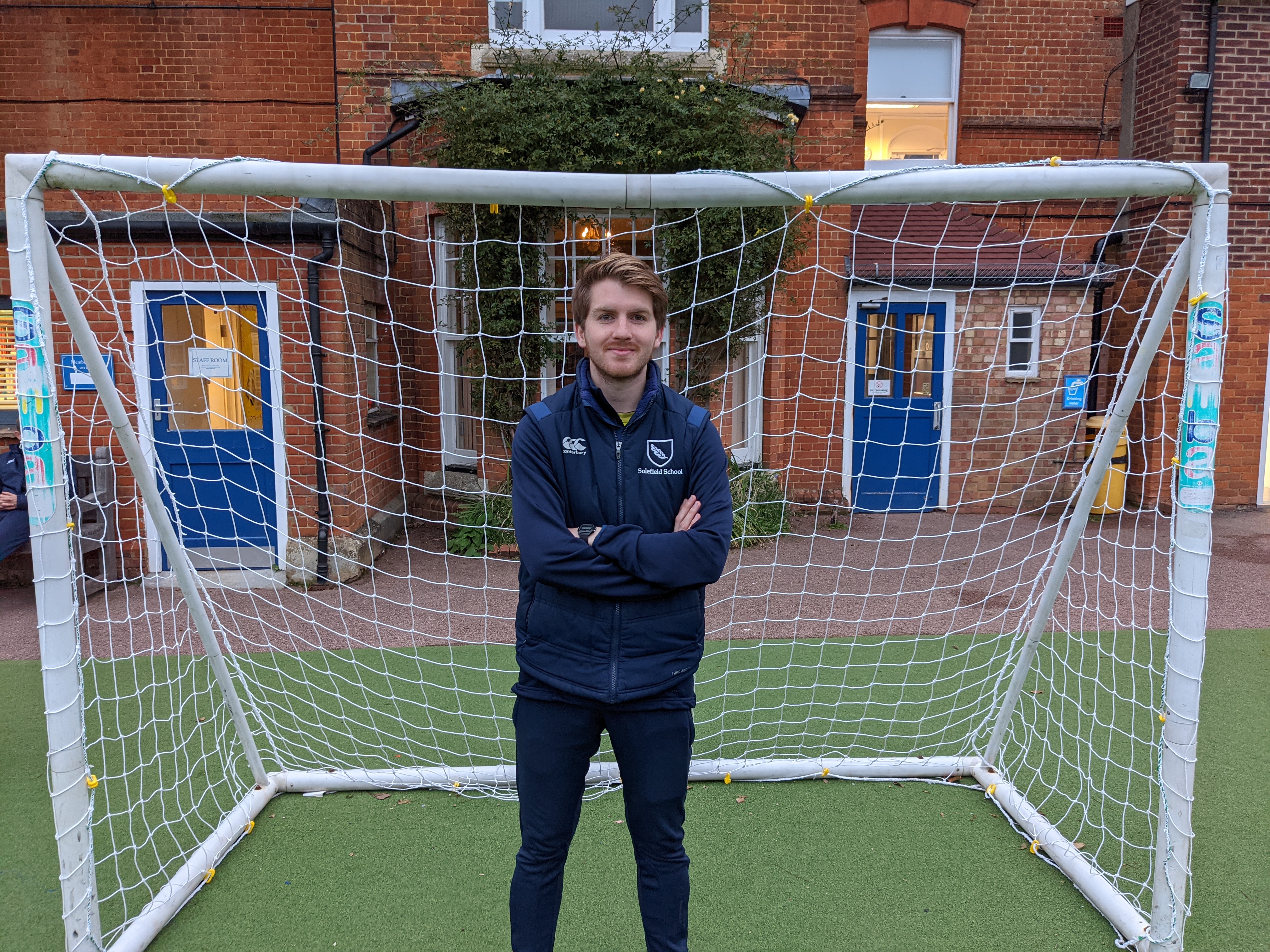 As in any other year, the boys have been busy with weekly fixtures from Year 3 – 8. Fixtures against other schools were one of the big losses during lockdown and even through the return phase last year. However, the boys have been certainly making up for it this year. We have enjoyed several exciting matches and the Year 3 boys are yet to lose a game, but participation in these games is not just about winning or losing. Sport is all about enjoyment, determination and teamwork. These are lessons that we try to teach the boys for future life. It is for this reason that a prep school experience is so unique. Boys have also been out at tournaments with several victories. The Colts D & F teams won the plate at the Hilden Grange Tournament and the Colts A also won the plate at the Lancing 6-a-side tournament. The Colts A are also off to the local regional competition with a potential prize of the national finals at St George's Park up for grabs.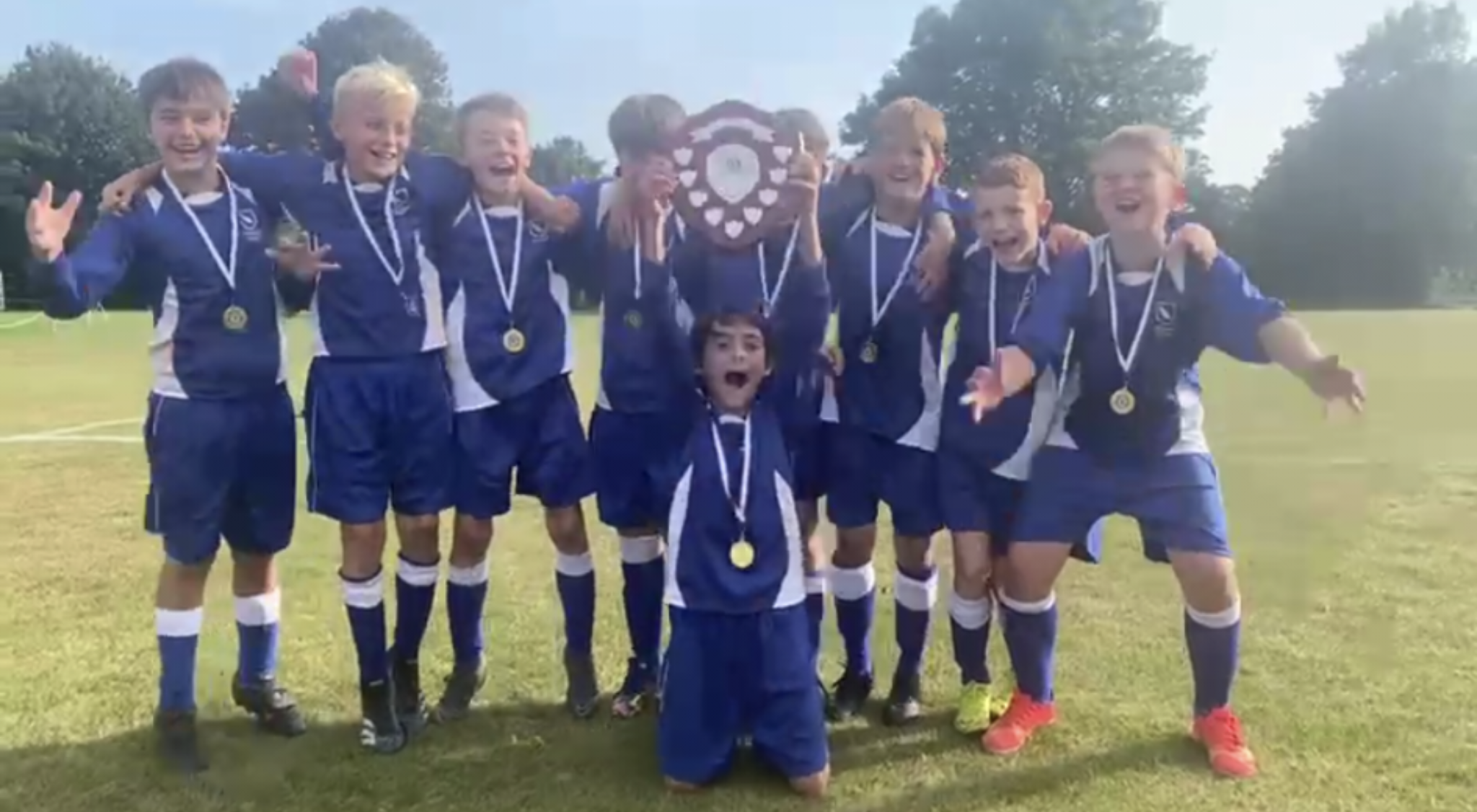 It has been a pleasure to have fixtures return at Solefield. These games truly create a lot of memories for boys, staff and the school. Boys at Solefield receive training from their respective coaches each week, looking to improve on something from their previous fixture. Solefield boys will sometimes receive specialist training from more qualified staff. Most recently, the goalkeepers received a training session on our AstroTurf playground, looking into specifics of being a goalkeeper. Every sport has its specifics and it is important that these are met during their games afternoons.
New this year, the boys have been working with the VEO video analysis software, which is a piece of equipment that allows us to look back over their previous performances to learn and improve. The beauty of video analysis is that we are able to look back on a game, skill or moment during training sessions. Sometimes simply discussing things is not enough and being able to see yourself performing makes such a big difference. Earlier in the year, the 1st team were able to film, analyse and improve on a game against Marlborough House. The game finished 3-3 with some very good goals. However, after sitting in the classroom as a team and watching the game back, it was clear we had the same problem for all three goals. We were then able to have a 45 min training session on the playground to try and fix the problem. I can safely say looking back over the games since this analysis session, we have certainly improved. Although this tool is still in its infancy at Solefield, this is something I wish to grow and improve in the coming years.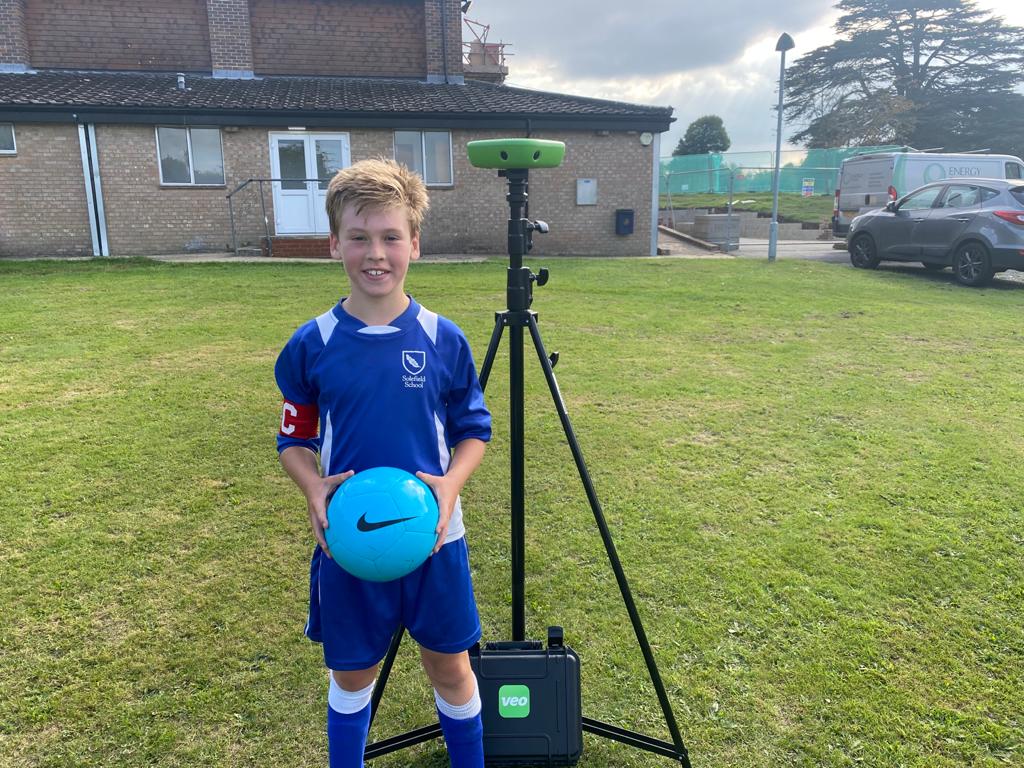 Football has always been an important part of my life. The game will always be a large part of who I am as a person and for boys who have similar interests and desires not only in football but other sports, I would encourage them to pursue this into their adult lives. In a world where mental health is widely talked about, sport can be an excellent tool for people to enjoy and get away from their day to day worries. It is my hope that football continues to grow at Solefield. We as a school have made huge strides on the footballing front and I only want this to be bigger and better.
Keep working hard, boys, and be proud every time you put on the blue and white shirt of Solefield School!
Click on the video below to watch our Solefield Week of Sport.