Solefield Parents' Association
"We really enjoy attending the events at school, everyone is so welcoming." A parent
Solefield Parents' Association (SPA) arranges various events throughout the year for parents and children, with the emphasis on having fun whilst raising funds and fostering social contact. The monies raised go towards making the school environment an even more pleasant place for the children. In addition, SPA also liaise closely with the school on their charitable endeavours helping to raise money for those chosen causes too.
We have a new bus!
Thanks to generous donations from our parents, along with our Solefield Parents' Association (SPA) the whole school excitedly enjoyed checking out our new school mini bus. It has truly helped transform the life of our boys having this new school vehicle.
Upcoming SPA Events
Solefield "Diamond Anniversary Ball"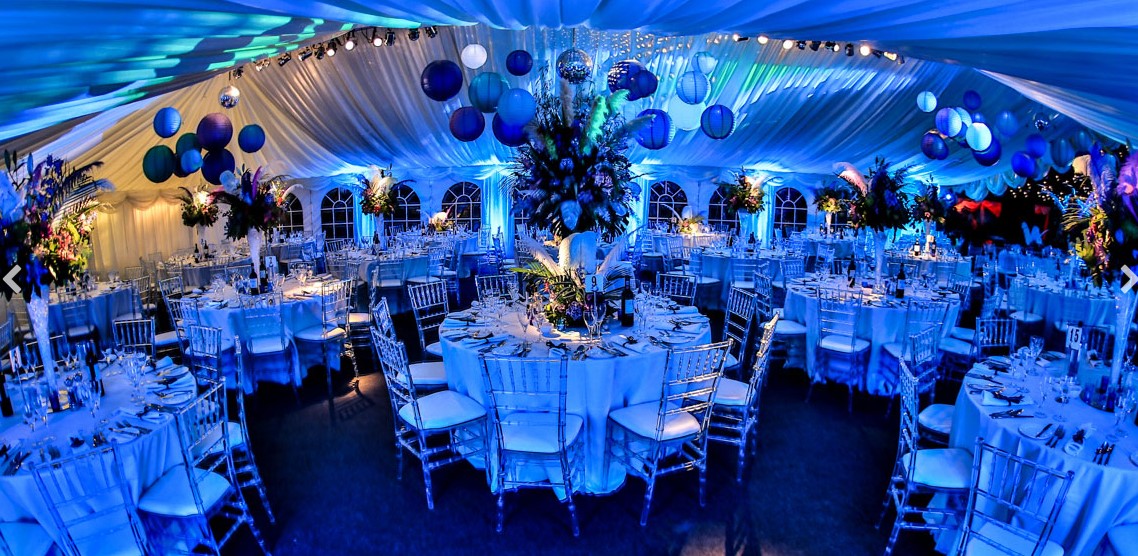 Established in 1948, Solefield School invites you to celebrate its 75th anniversary at the "Diamond Anniversary Ball" on Saturday 24th June 2023 from 7pm.
To commemorate the decade the school was founded, there will be a stunning marquee on the school playground, a jazz band with welcome drinks, a fabulous three course meal, hotly-contested auction, and a DJ until late on a full dance floor. Tickets are now on sale here with all proceeds to go towards the new wrapped minibus and further enriching life at Solefield or the boys.
SPA Mugs
To help celebrate the launch of Solefield School's 75th Anniversary Year by purchasing one of our Solefield mugs featuring artwork by the very talented Mrs Koheji, Head of Art. All profits will go towards the 'Buy our Bus' fund.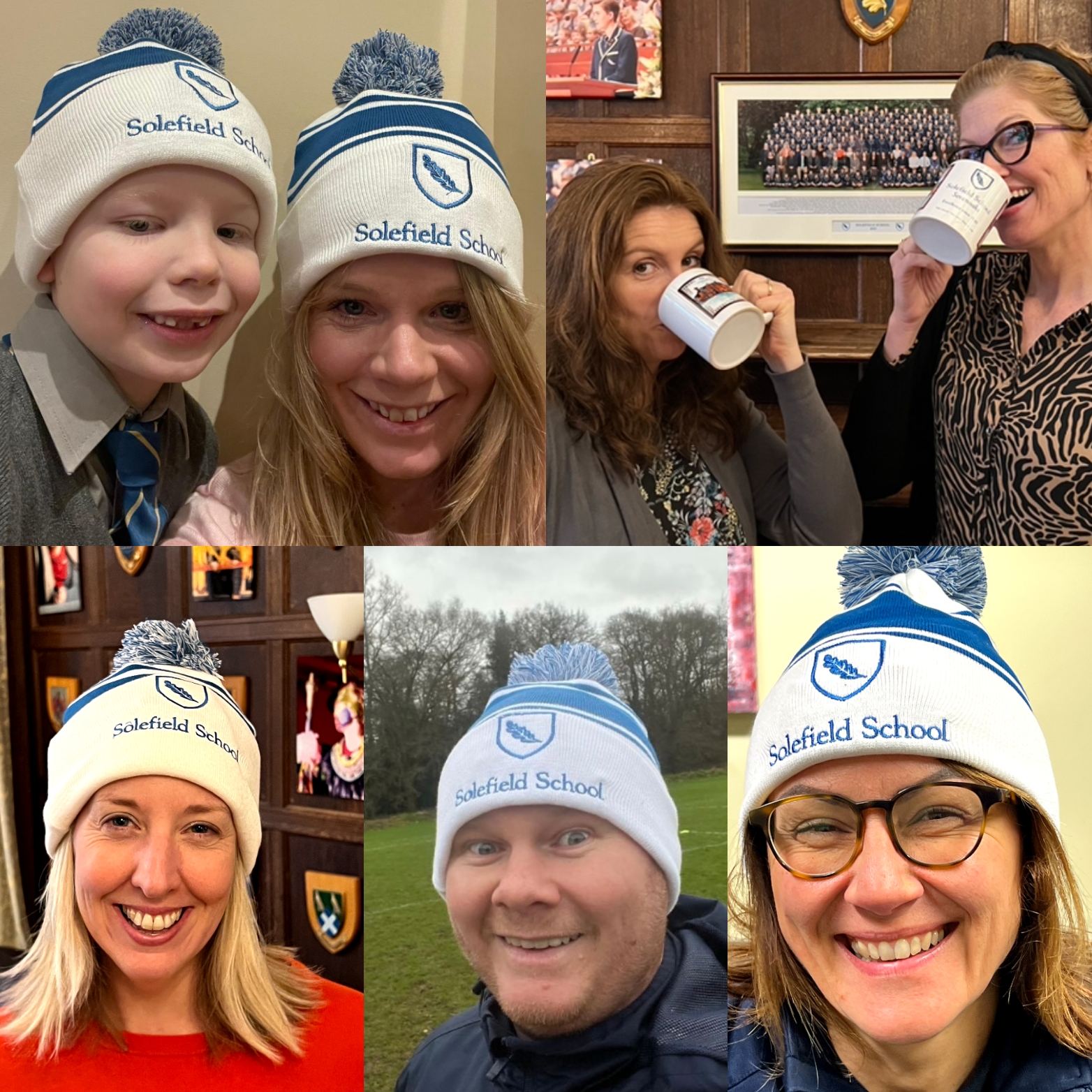 Our current fundraiser is a 'Buy our Bus' campaign. If you would like to donate to this very worthy cause,
please click here to donate now.
One very generous Solefield family (who wish to remain anonymous) has already bought Solefield boys a new bus which the boys can use very soon. These buses get a lot of use for matches, choir outings, outdoor learning, trips and enhance the boys' learning experiences here considerably, not just for the current boys but for years to come.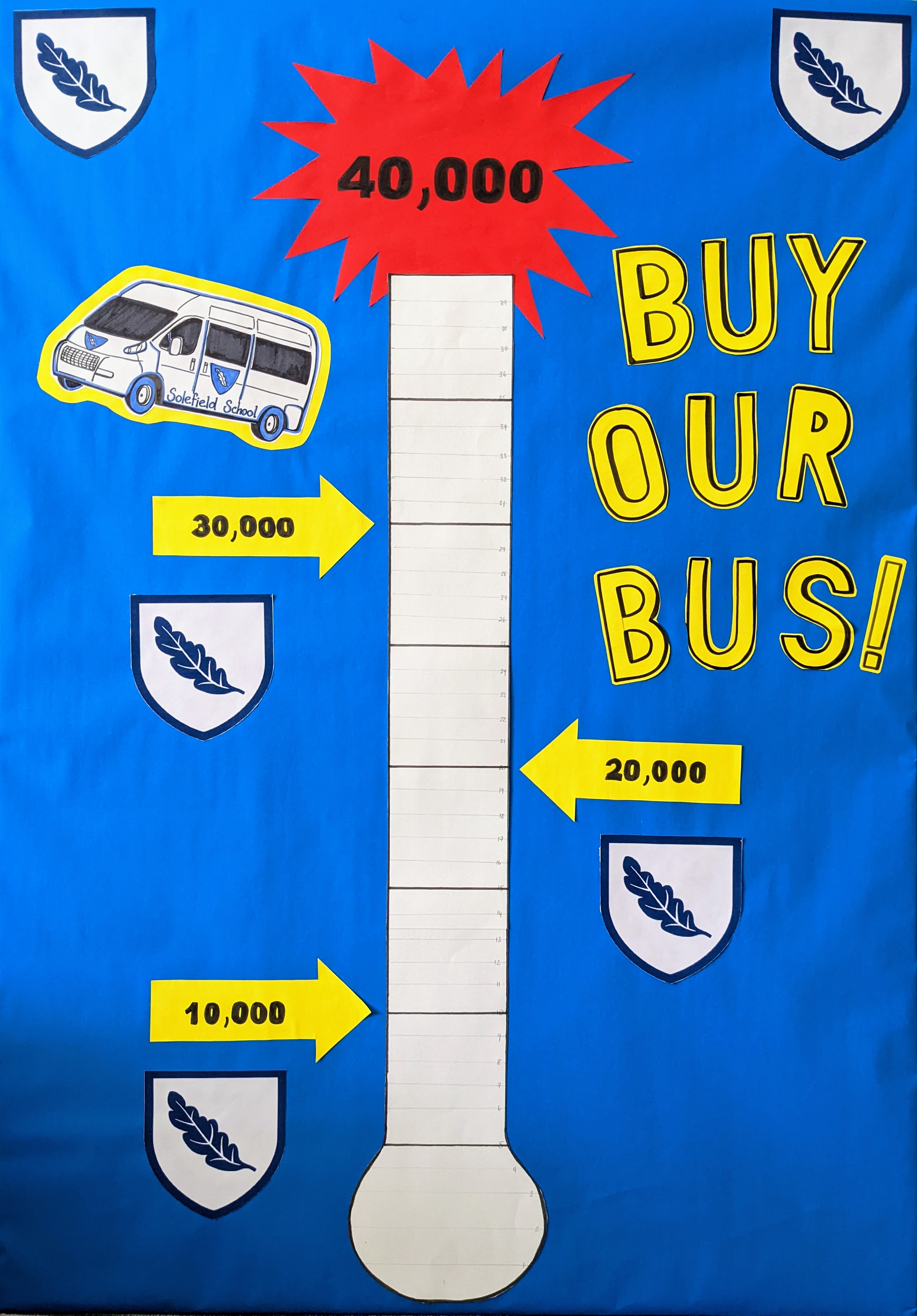 Our current buses have given us 20 years' loyal service and remain safe and usable. They are, however, only able to be driven by a small number of older staff (like me!) and are not as environmentally friendly as the Eco Team would like. We also have to rely on parental lifts more often than we would like. New, modern, more reliable buses would make a huge difference to what we can offer the boys.
Thank you most sincerely if you have already donated. The totaliser (kindly made by Mr Koheji) is up in the Music School window if you would like to follow our progress as we aim to raise £40,000 to buy a second bus. We hope to have all sorts of fundraising activities going forwards and will keep you informed.
Events for the boys range from the ever-popular Film Nights, to the Senior School Disco and Christmas Fayre, a highlight for boys and parents alike. Parents have numerous opportunities to join in with the school community, from flexing their brain cells at the Quiz Night to letting their hair down at the Curry and Music Night, always a sell-out success.
We are a friendly and informal group and any parent or carer is very welcome to get involved. For general SPA queries, please email [email protected]. For SPA near new uniform sales, please email [email protected].
Click here for our dedicated SPA website in order to book events and find out more about our SPA Committee.