Little Acorns (3-4)
OFFICIALLY OPENED SEPTEMBER 2023!
Solefield School is delighted to announce that our pre-school, Little Acorns, has officially opened Monday to Friday. Little Acorns is for children both boys and girls, age 3+ before they move onto Reception Class.
Book your visit now by completing the form below.
The Little Acorns day starts at 8am and finishes at 4pm with core learning hours of 8.30am – 3pm. We offer wraparound care from 7.30am to 6.30pm (at an additional cost). It is expected that children will attend a minimum of 3 days per week. We are able to accept Government funded Free Early Education Hours. Please click here for our fees.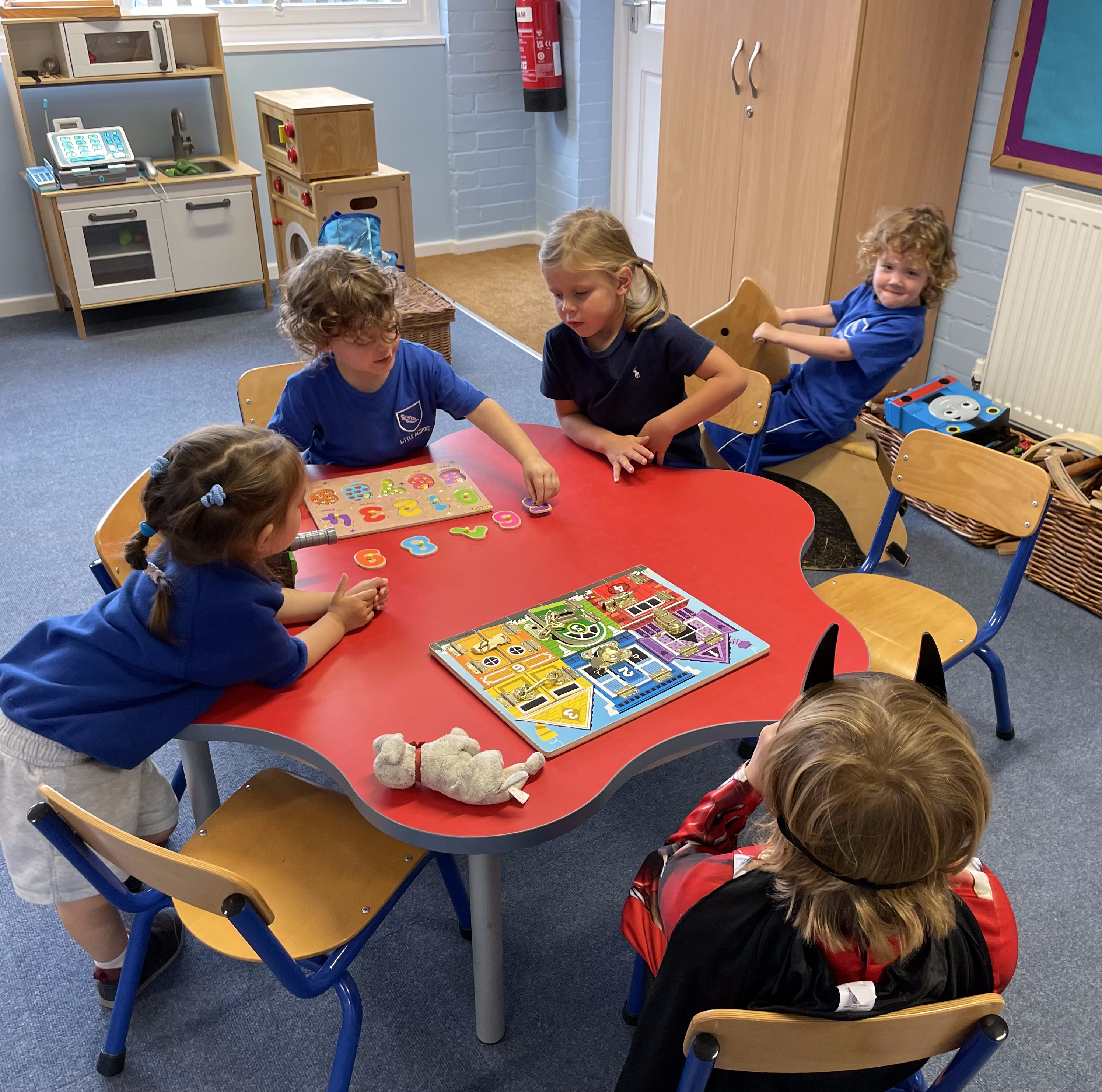 Learning is play-based, both inside and outside, with continuous access to resources and learning opportunities to interact, explore and learn. The children have lots of fun while progressing with the EYFS curriculum in Phonics and Numeracy, as well as other areas such as French, Music, Art, Drama, Computing and PE. Children have full access to the pre-school garden as well as regular visits to the Reception garden, with a sandpit and other outdoor learning resources, and also access to our large Astro-turfed playground.
Our Little Acorns will get to know Solefield teachers and other EYFS pupils, which will build their confidence for when they go on to join Reception at Solefield.
They also benefit from our wellbeing expertise, including special story times with our wellbeing dogs, Monty and Charlie. Little Acorns enjoy a family style lunch with our Pre-Prep, with quality ingredients, often organic and locally sourced, as well as healthy snacks.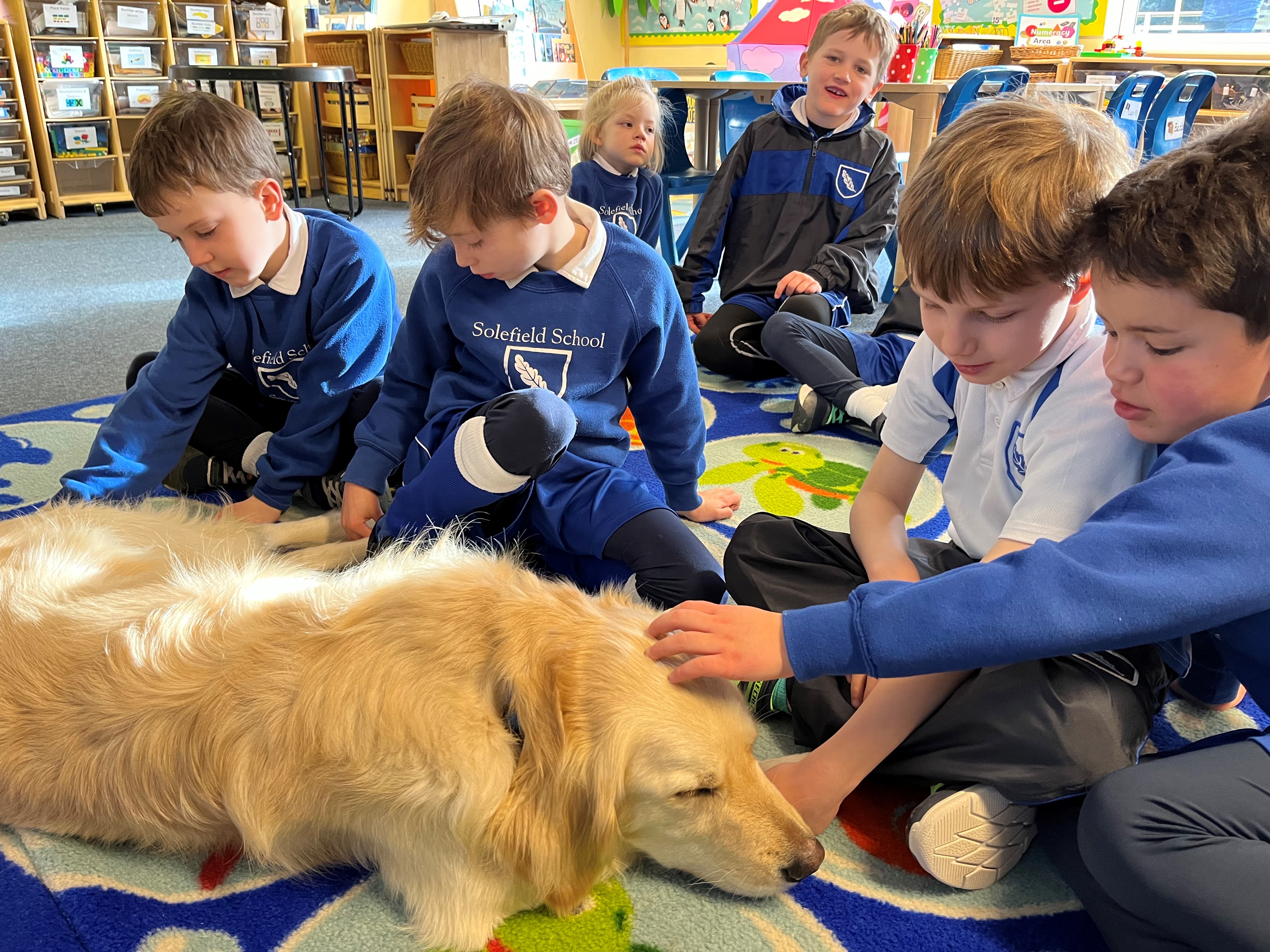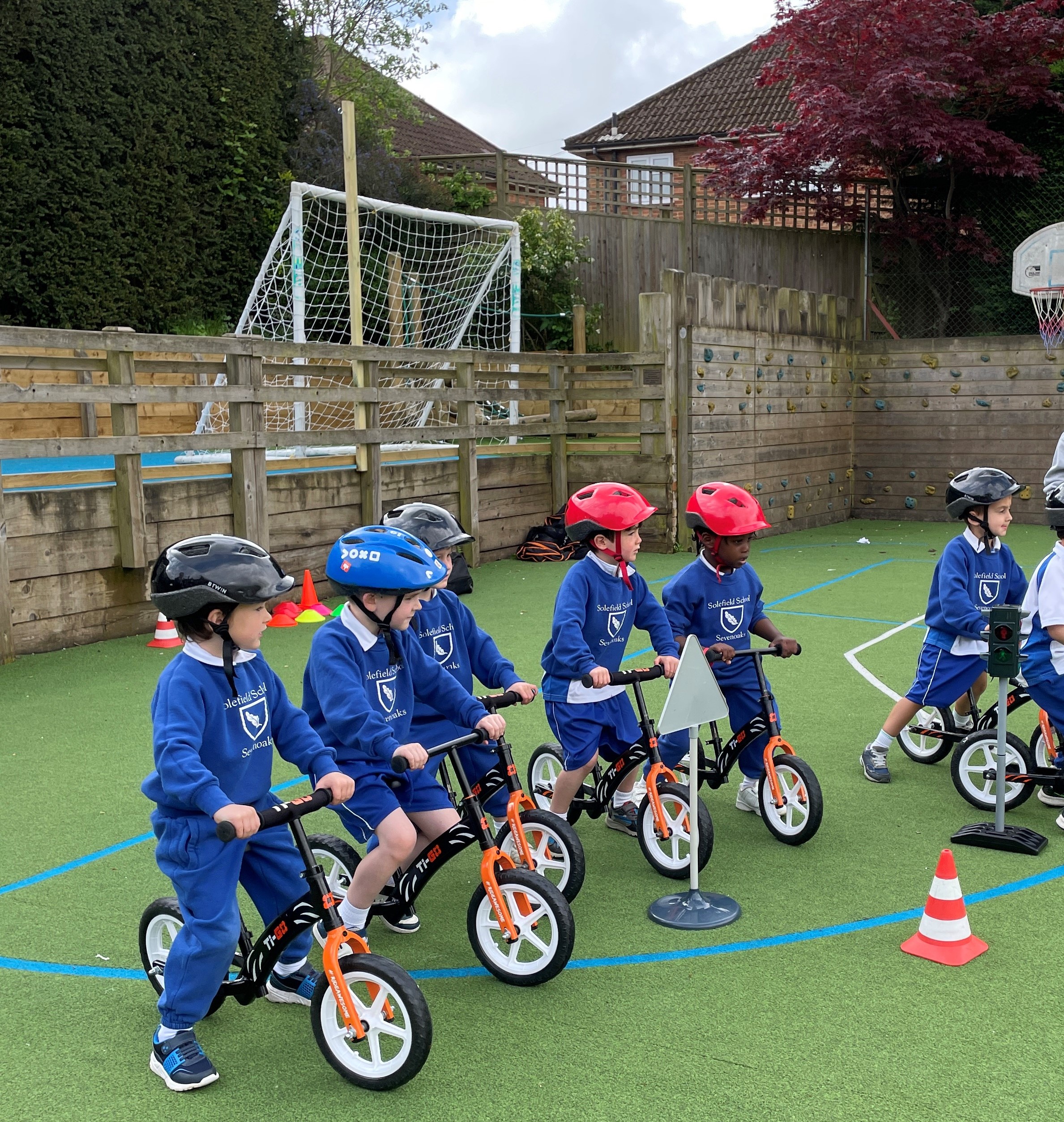 As they progress through the Little Acorns year, they will become more integrated into our Pre-Prep, with exciting opportunities such as joining in Outdoor Learning in the Summer Term with the rest of Pre-Prep.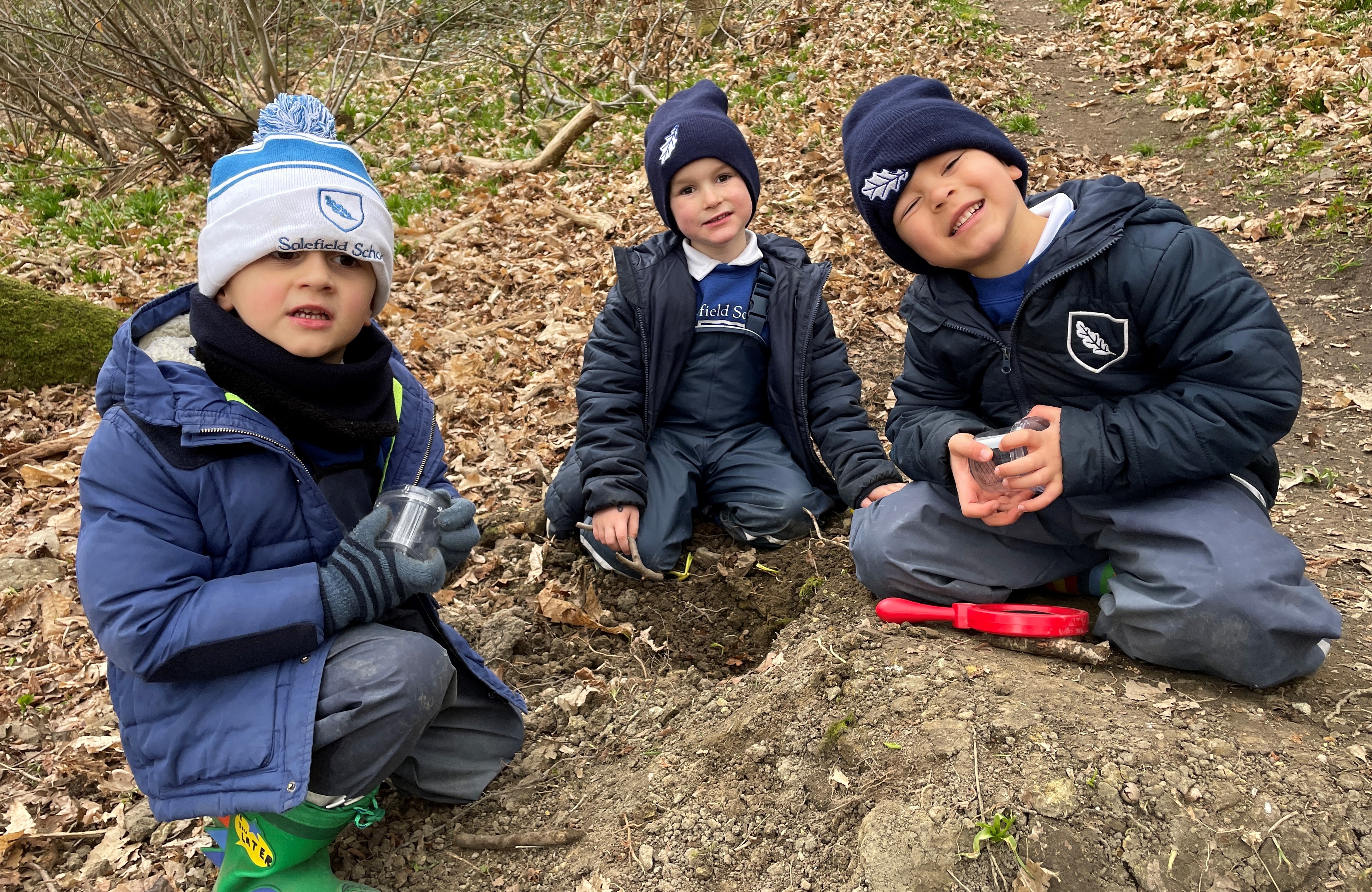 Little Acorns will follow the school calendar running during the Solefield School term. Little Acorns children are welcome to attend our holiday camps which run for most of the school holidays (additional cost).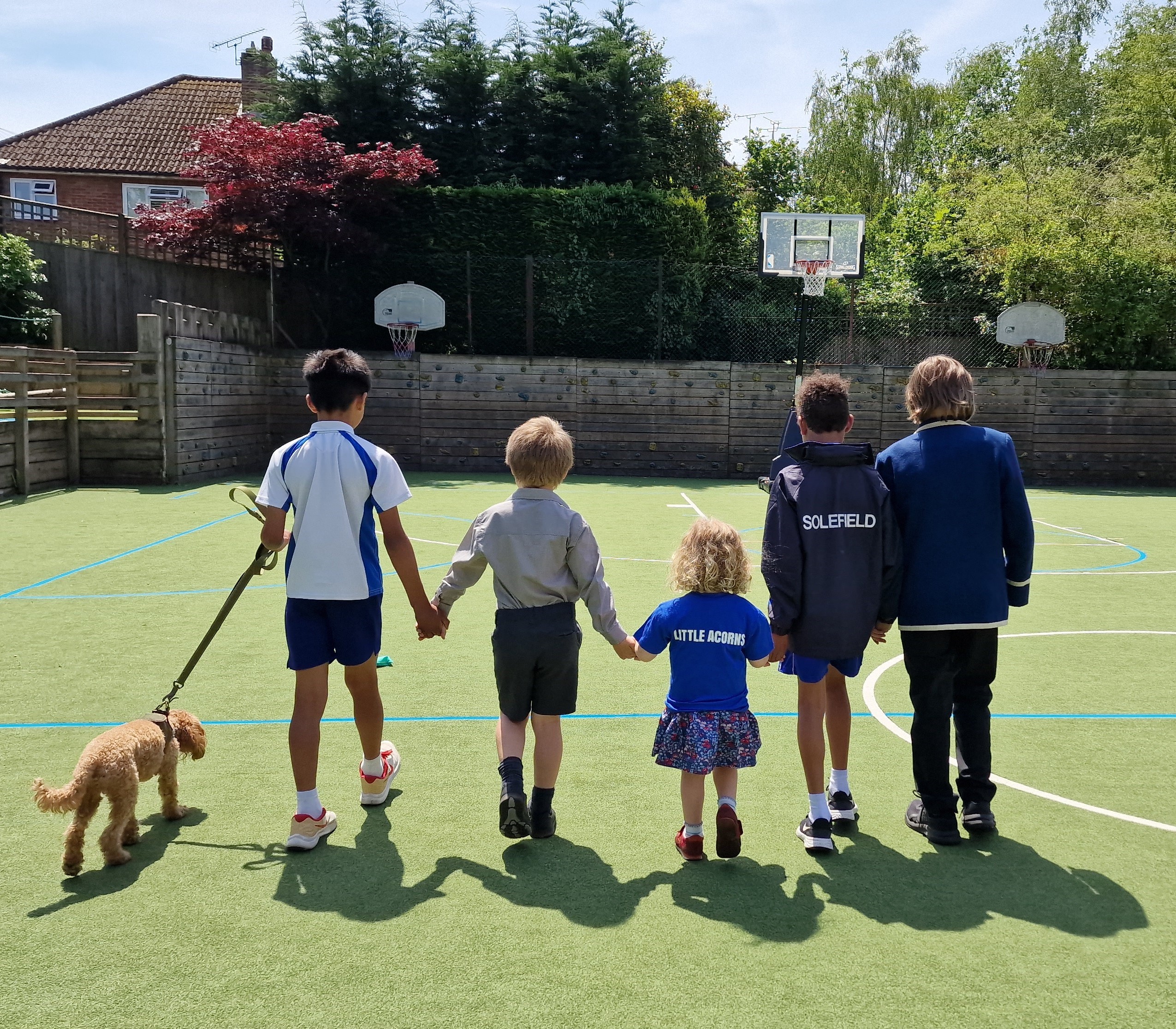 Book your visit