Results & Alumni
Jake - Year 8 Leaver, now in Sixth Form.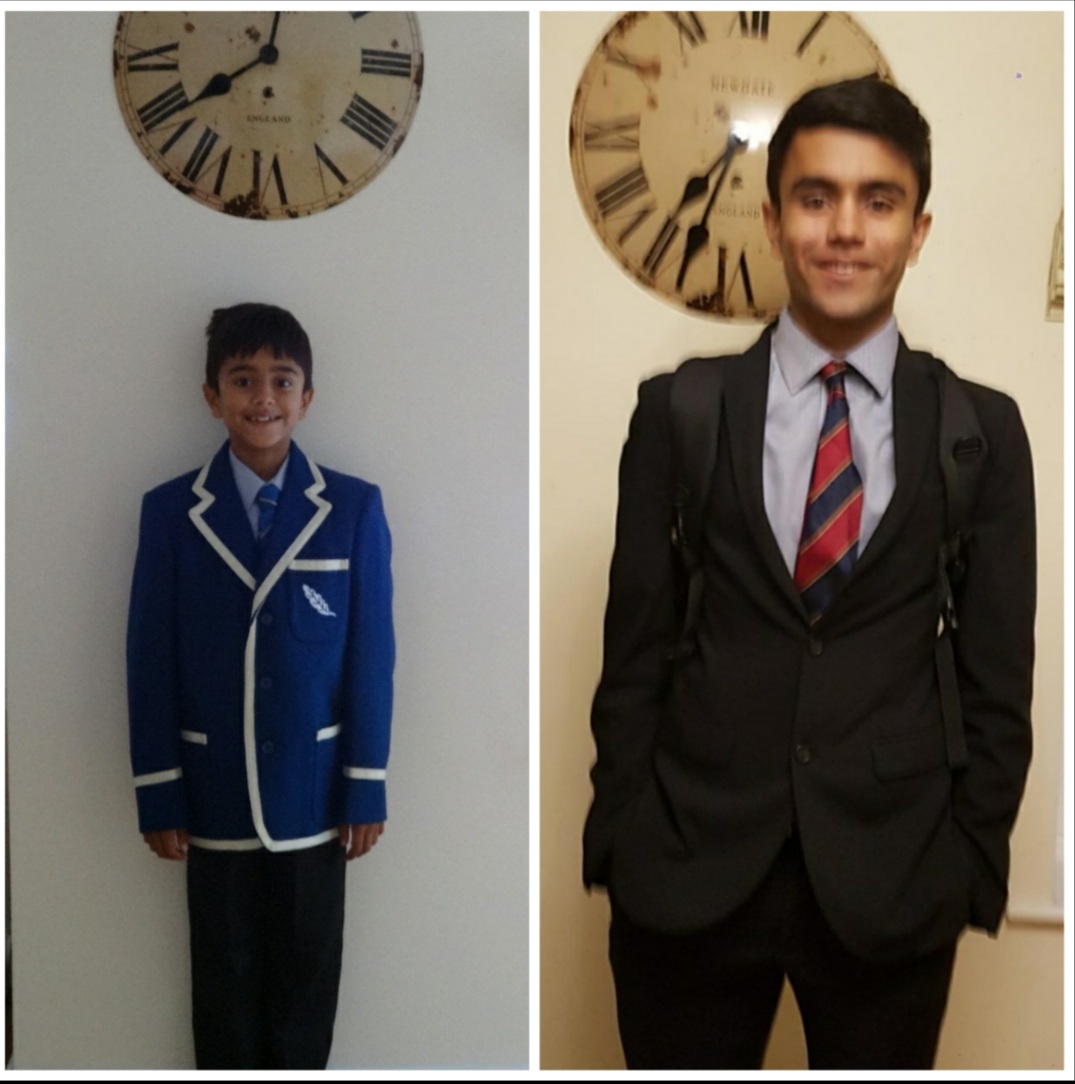 Which school did you move onto after Solefield?
I gained an academic scholarship at Caterham after leaving Solefield. After achieving straight 9s at GCSE and seeing a few of my friends who were previously at Caterham choose to leave for Brighton, I decided it would be a sensible move to make.
What is school life like at Brighton College?
Brighton College has served me extremely well so far. I board during the week and have settled down extremely well. Boarding was unusual at first but the amount of sleep I have saved since doing so has reinvigorated my enthusiasm to get stuck into each day as it comes. When I am not studying I like to go for runs along the seafront and still play football on a daily basis as well as competing in long distance races. I also play chess and table tennis when possible.
What was the biggest change moving to senior school from Solefield?
The biggest change is the responsibility and accountability you have to take on at secondary school. Whether it be working hard, meeting new people or making the sports team, it is down to you to create your own opportunities and facilitate your own school experiences- no-one else.
What new subjects are you enjoying at Brighton?
I am currently studying Maths, Further Maths, Business Studies and Economics at A level and I am looking to study a degree in accounting and finance. I have also undertaken an EPQ (extended project question) entitled "English Football's Financial Inequalities- where do they lie and what can be done to solve them" in which I explored the growing wealth, income and spending power disparities between the Premiership, Championship and League 1 and what reform is necessary to maintain the competitiveness of English football- a topic close to my heart as a die-hard Charlton Athletic fan. As much I enjoy the problem solving aspect of maths, my interest lies most poignantly in its applications to finance and the real world. At a time when the economy is rapidly changing and still suffering from the impacts of Brexit, COVID-19 and the Russian invasion of Ukraine, it is a very interesting time to think about what Fiscal and Monetary Policy is necessary to tackle this crisis. Personally, I think with rising energy prices and one of the worst Gini co-efficients for inequality, progressive tax cuts which favour the wealthy and slow and ineffective "Trickle Down economics" is not the right way to go about it.
Do you have any abiding memories of Solefield School?
I have plenty! Most of them were on the sports field I must admit! Mr Parker's personal alteration of the Will Grigg chant, scoring a bicycle kick and halfway line goal in a 2-2 draw at New Beacon and being shown the red card twice (by one of my favourite teachers- Mr Cramp) in the Sackville Marlowe house finals are just a few moments that will live long in the memory! The year 3 match attacks trade wars and Millwall banter with Mr Raymond were equally iconic. Mrs Payne's volcano experiment and sushi tasting session, Mr Farmery's chromatography experiment and Mr Henry's wildly enthusiastic stories were some of my favourite moments in the classroom. Mr Kennedy has to take the crown for my progress in maths as my weekly hattrick attendances and subsequent mars bar consumption is probably one of the key reasons I went on to do 2 GCSEs an AS and 2 A levels in maths. Solefield was a fantastic school with brilliant teacher's and when I reflect back on in it hindsight, those were some of the best days of my life as well as the most fundamental to my philosophy and discipline.
Is there anything you miss about Solefield?
I miss Mr Cramp's history quizzes, Mr Parker's football chants and the tight sense of community at Solefield, but the memories will always live on. As someone who was not musically gifted I can't pretend I missed Mr Fenning's music lessons but Mr Raymond's attempt to persuade me to attend Young Voices for its proximity to Charlton was an entertaining suggesting nonetheless!
Other Recent Leavers:
Elliot - Former Head Boy, Academic Scholar, now at Caterham
Tom - Year 6 Leaver, now at TWGSB
Jack - Year 6 Leaver, now at Coventry University
Harry - Year 8 Leaver, Academic Scholar, now at Durham University
Joe - Year 8 Leaver, now at Bristol University
James - Year 8 Leaver, Academic Scholar, now working at Deloitte
Sam - Year 8 Leaver, now working at Deloitte