Solefield Review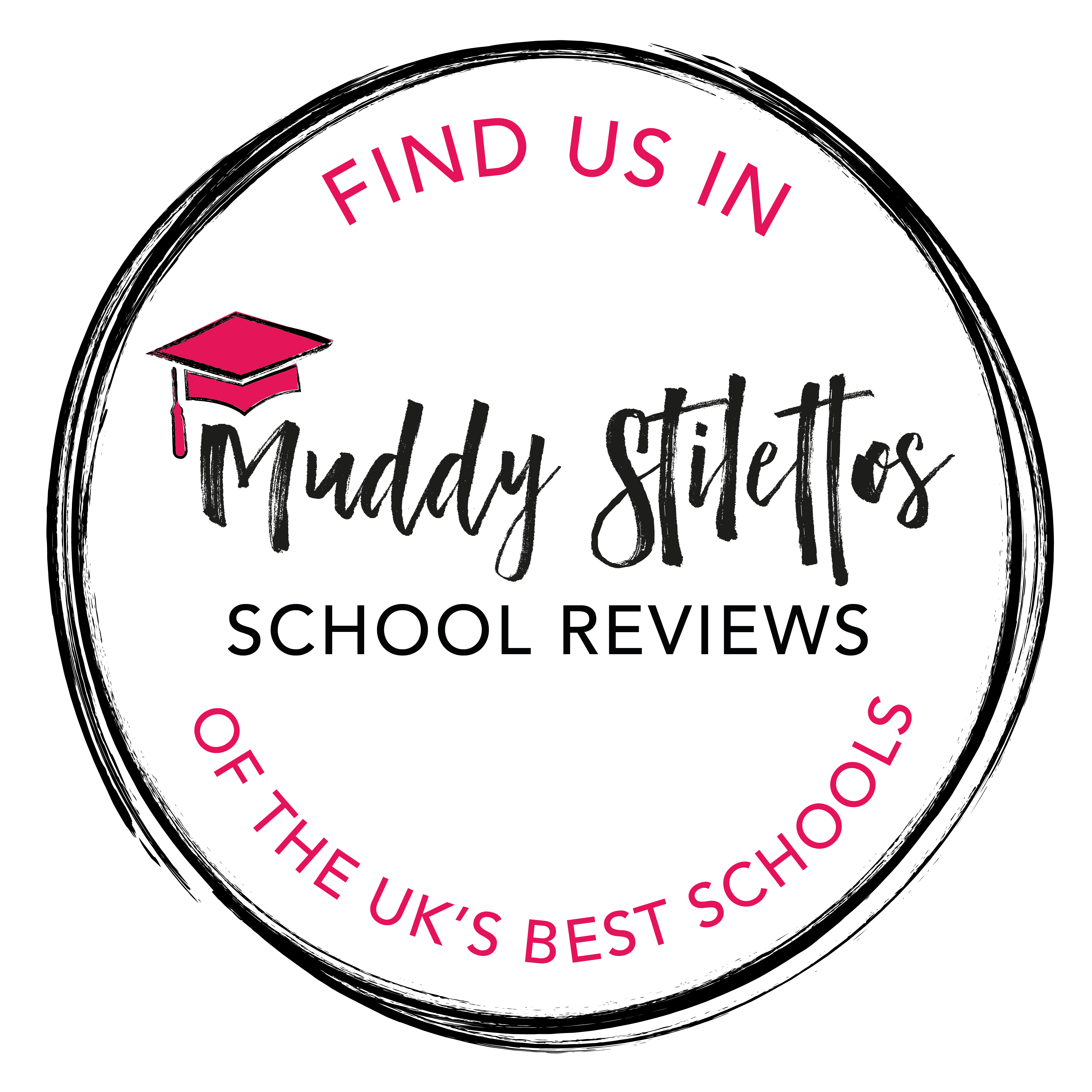 We are delighted to share Muddy Stilettos review of Solefield, following their recent visit. It can also be viewed on the Muddy Stilettos website here.
Small but perfectly formed, this non-selective pre- and prep school in well-heeled Sevenoaks puts pastoral care and happiness at the top of the agenda.
WHAT? WHERE?
Solefield School, is a non-selective prep school for boys aged 4-13 in Sevenoaks. It sits just opposite Sevenoaks School, tucked away down Fiennes Way.
With 150 pupils and 1.1 acres it's a compact school with a family atmosphere. It boasts an excellent academic reputation, while being the perfect place for gentle, happy boys. So what did we find?
FACILITIES
You enter the school through the main building, originally a rather grand family house, where the entrance hall (the 'Old Library') comes complete with wood-panelled walls that bear the name and destination of every Solefield Leaver.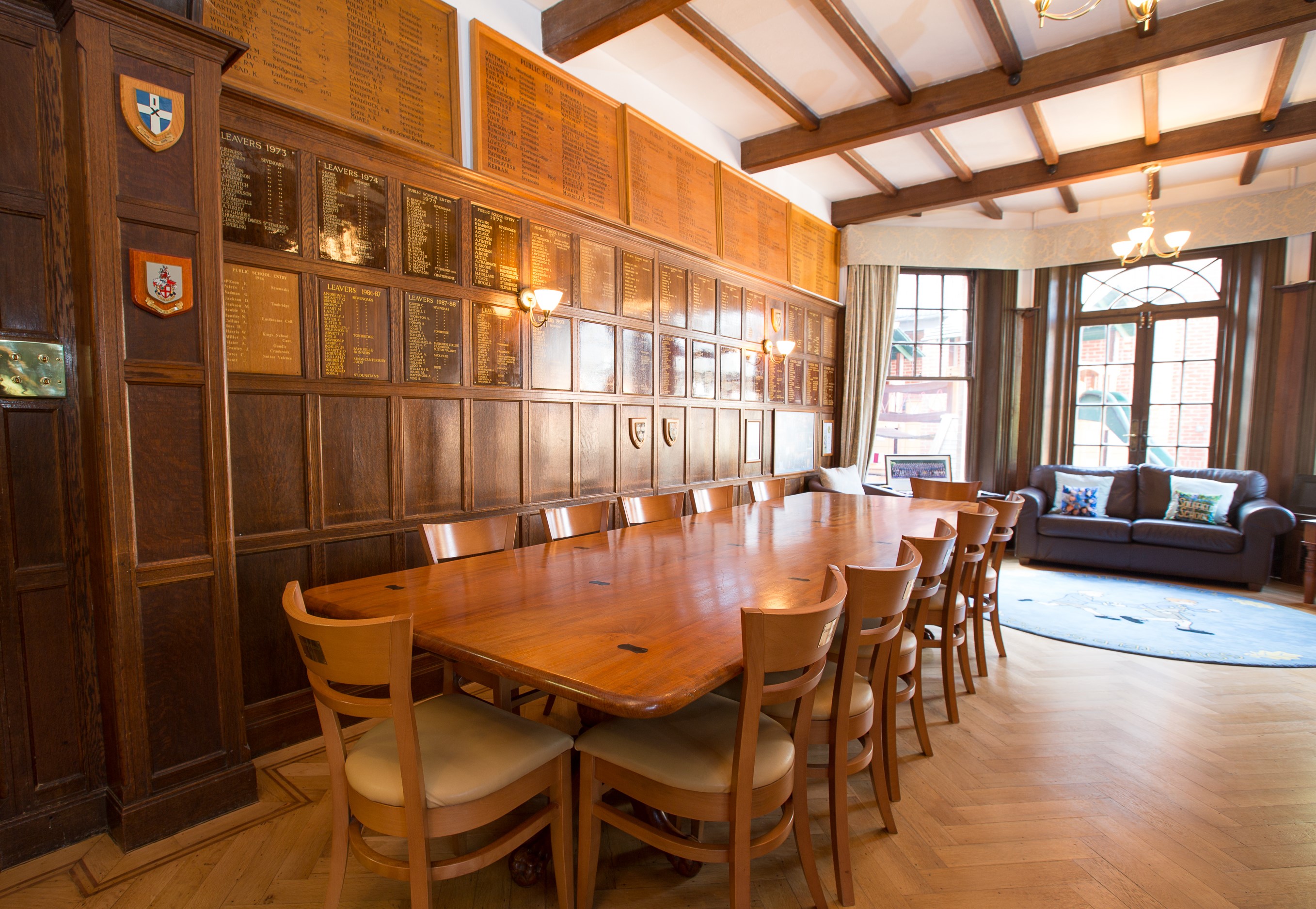 Like most schools with limited space, Solefield is inventive with what it has. Not dissimilar to a London Day Prep, with the playing fields being a short walk from the main school site, plus the school makes full use of excellent local facilities.
While the site might not be extensive the whole set up here suits boys down to the ground and no one's going to be sitting still for long.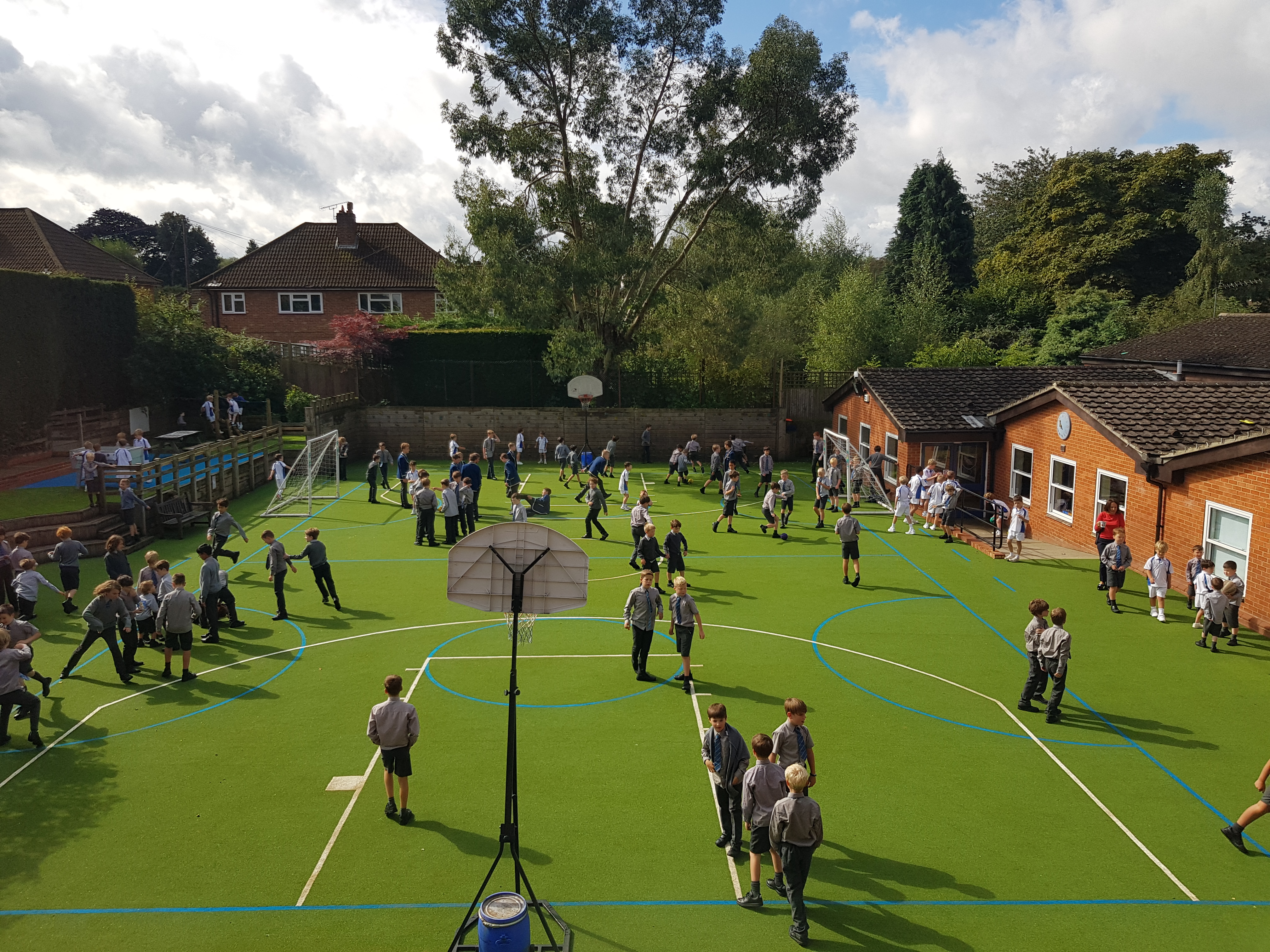 There are Movement Breaks between lessons, an active – and sometimes competitive (in a fun way) – approach to learning and lots of male role models in the staff (as well as good female ones too of course).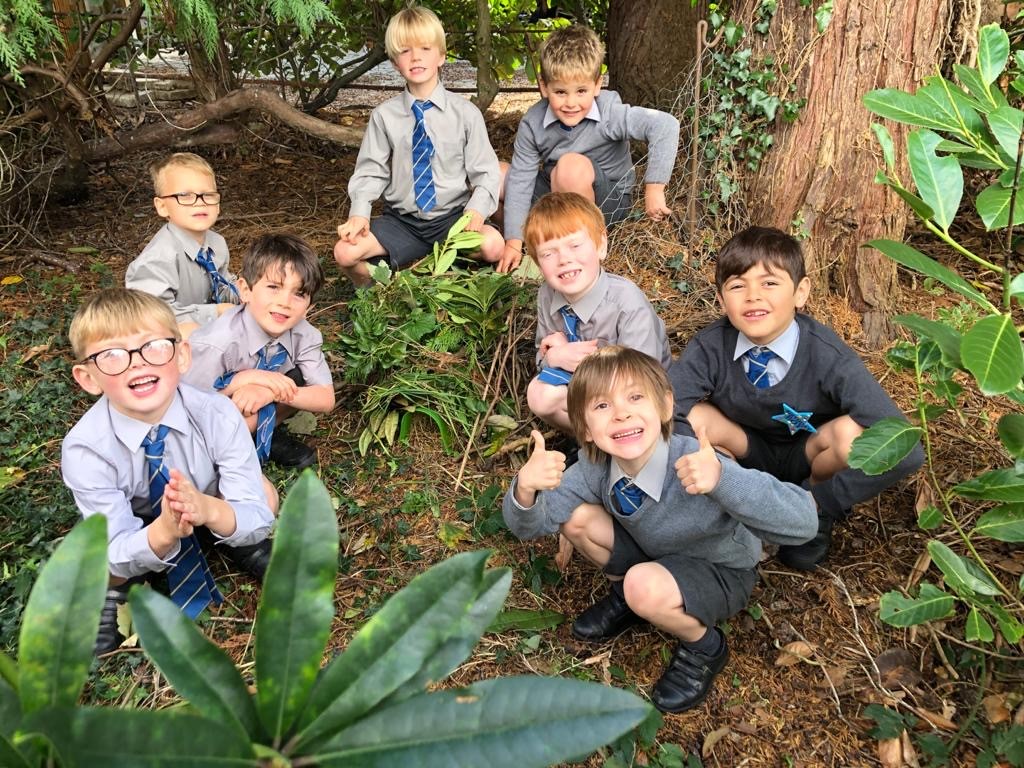 Every opportunity is taken to keep the boys active and encourage outdoor learning. Solefield boys enjoy weekly Outdoor Adventure lessons using the school grounds, local woods and parks, in order to foster imagination, creativity and teamwork, to tie in one of the school values, 'Value our world'.
SPORTS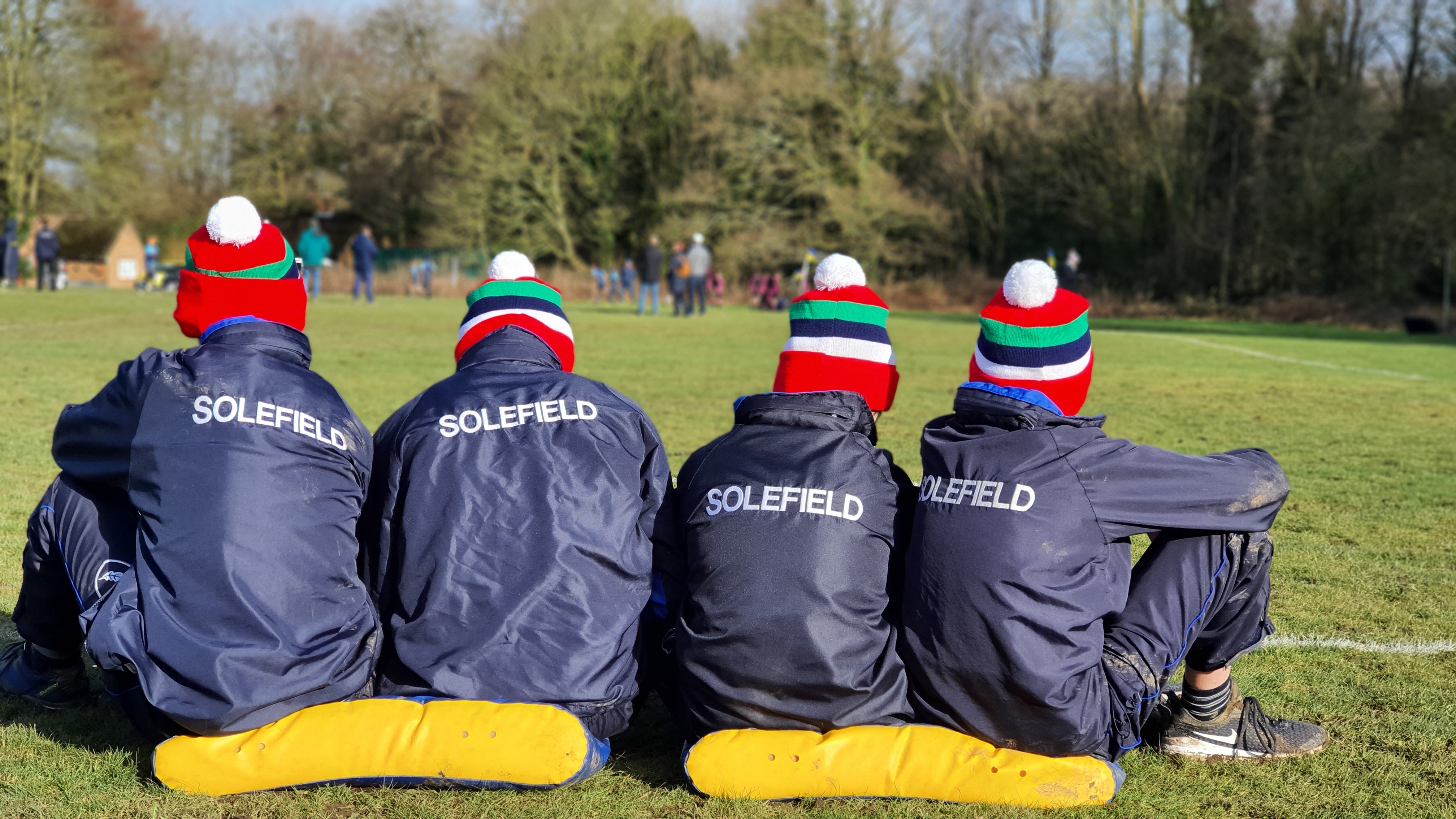 The school has a strong sporting calling card for its size – using all the facilities on its doorstep in Sevenoaks, with expert coaches in specialist sports. For Cross Country, pupils are accompanied to neaby Knole Park, sports fields at West Heath are 10 minutes walk away (or a short minibus ride for little legs) and Sports Day takes place at Sevenoaks School, literally just over the road.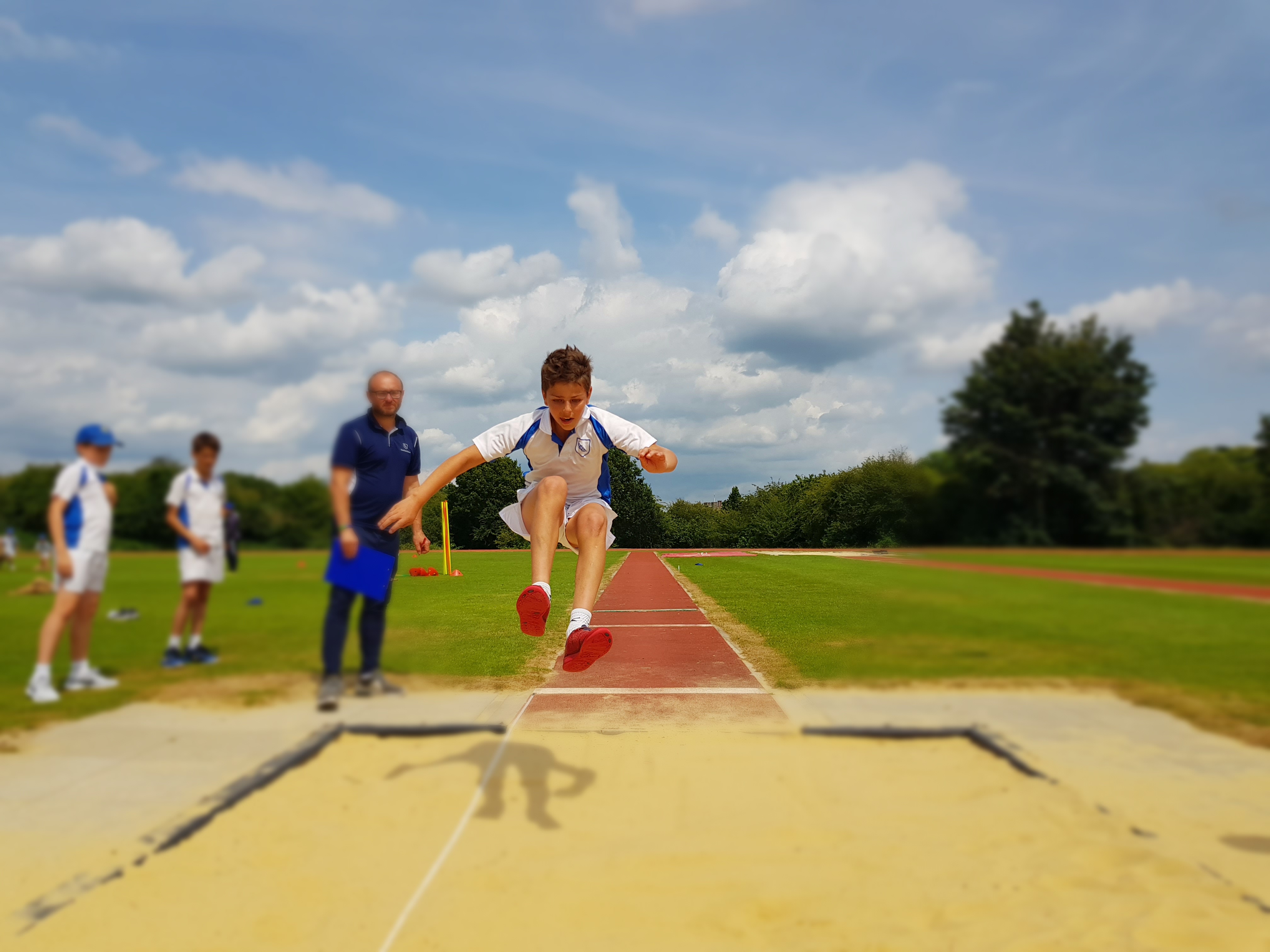 The Pre Prep swim at a nearby school, The Granville, where they can get water confident in the small, on-site pool with a specialist teacher. Older children head to Sevenoaks School for swimming lessons.
The school itself accommodates over 40 clubs, with everything from Fencing to War Hammer on offer. Plus, the boys choose between Judo or Chess which is on the curriculum and whichever they select will form part of their weekly timetable.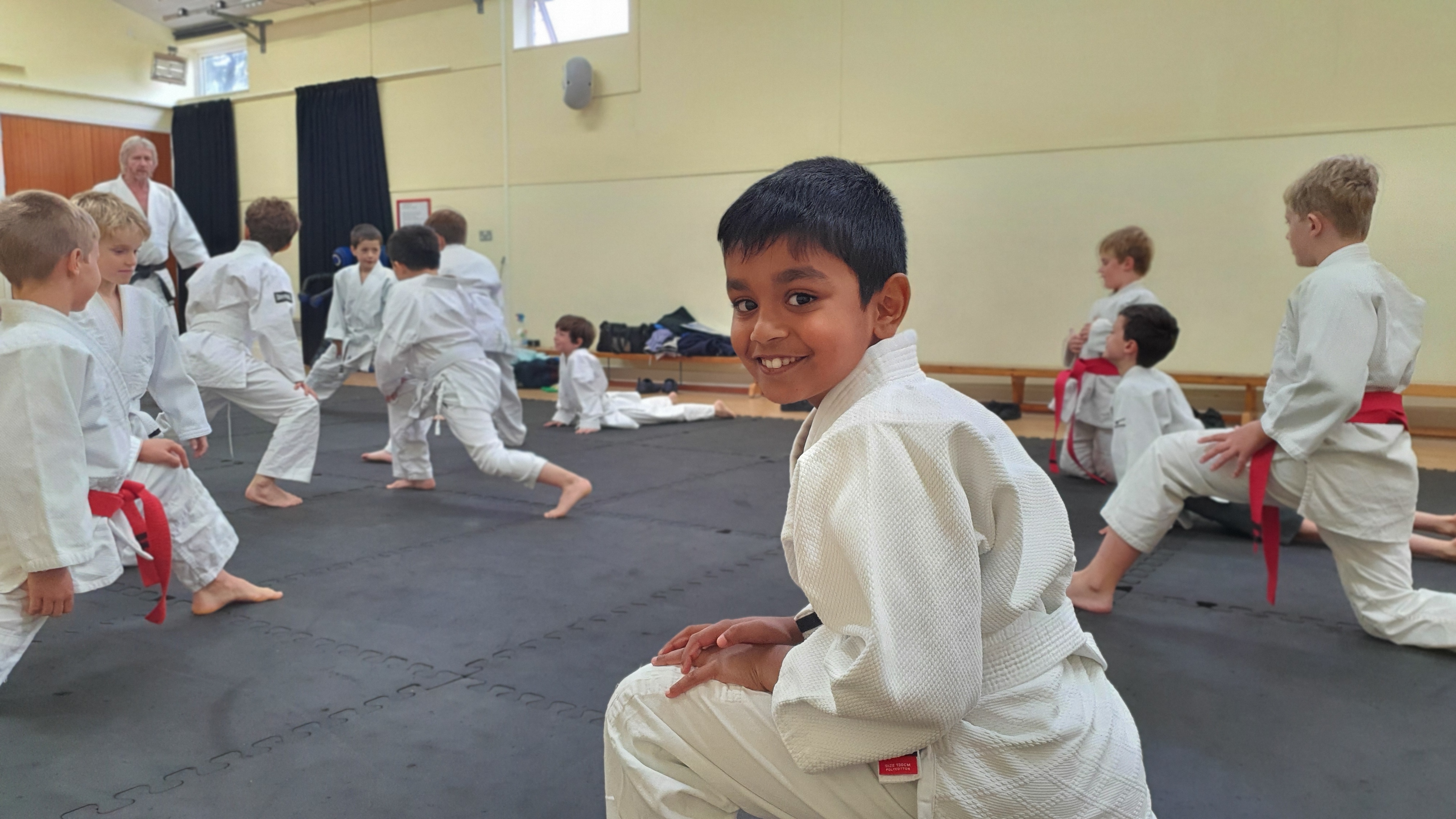 ART & DESIGN
Art is taught by subject specialists throughout the school from Reception to Year 8. The purpose-built Art Room offers a wide range of activities, including painting, sculpture, printing and ceramics with the school's own pottery wheels and kiln.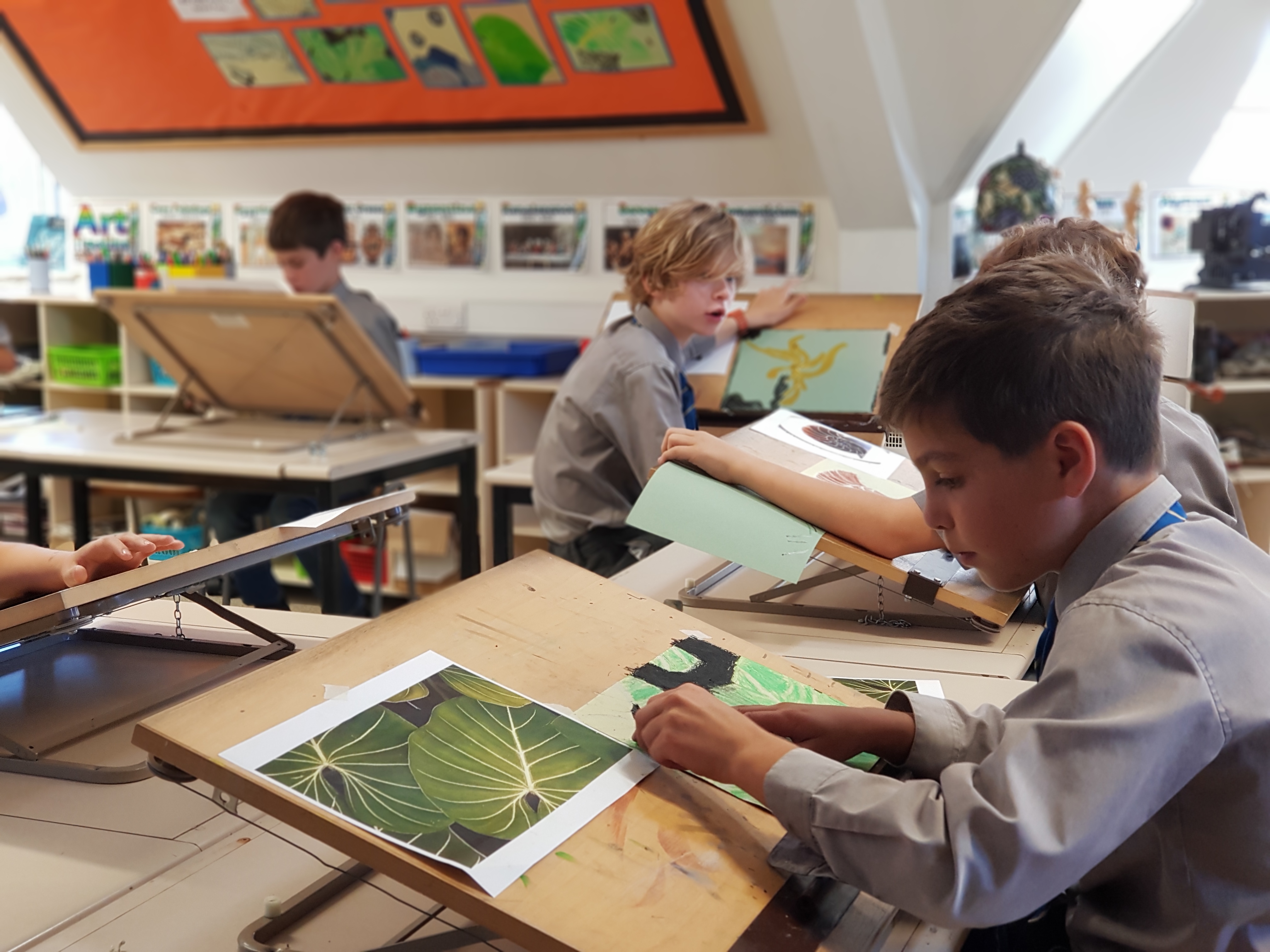 Self-expression and creativity appear to be well-valued skills here – and I enjoyed over-hearing some older boys compliment one another on their work. A highlight of the year is the whole school Art Exhibition, where every boy in the school displays some of their work to be admired.
Just off the main Art Room sits a Lego Hub, a specially dedicated space for building and crafting those lovely little bricks – the kind of den that any boy of a certain age would dream of. And great for developing those dexterity and spacial awareness skills… STEM is now an integral part of the curriculum for all year groups.
DRAMA & MUSIC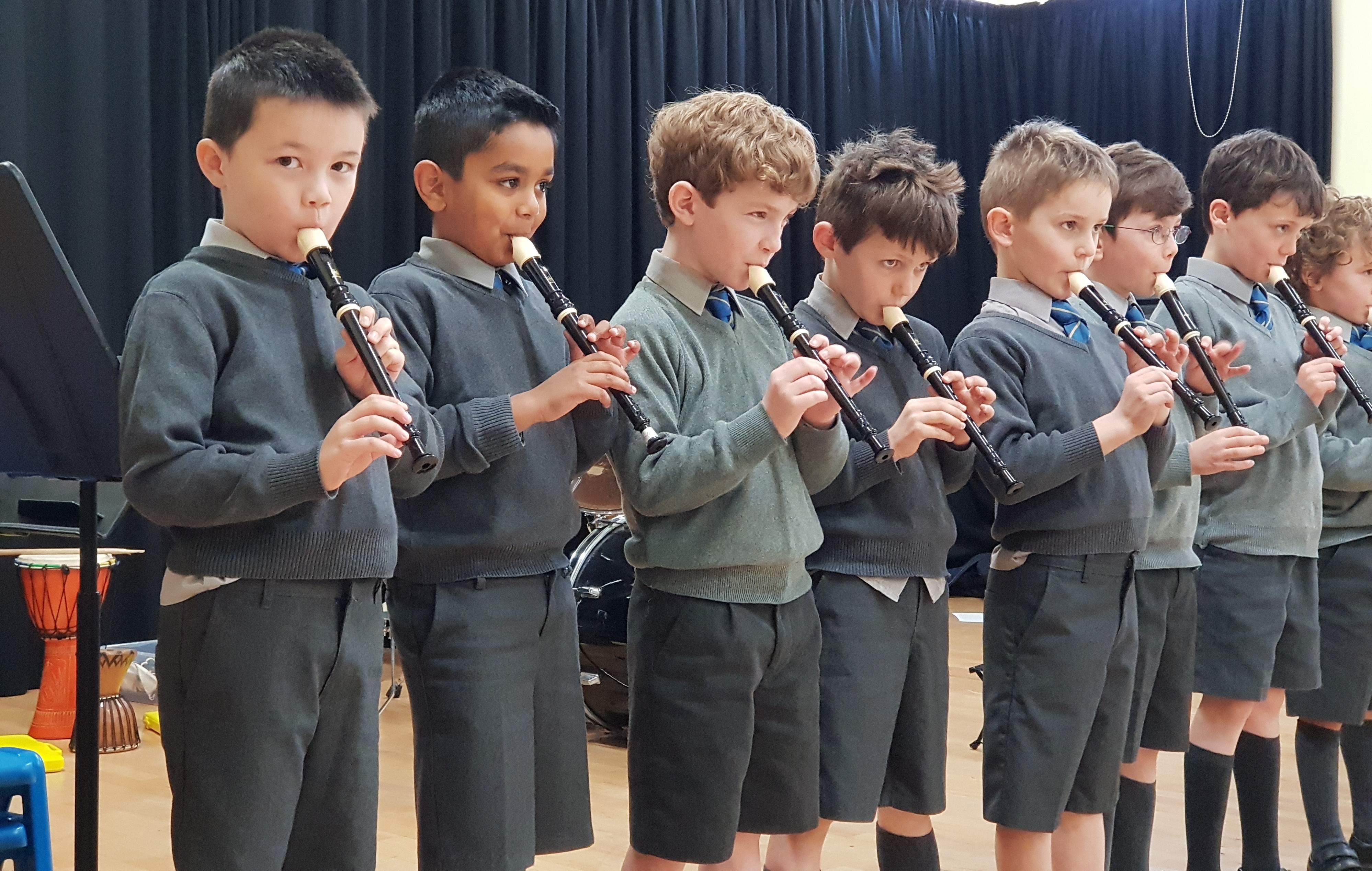 There are no gender sterotypes here – boys love music and drama, as well they should, and are encouraged with great gusto to give everything a go.
Each year group takes up an instrument for one year and the selection is varied – violin, recorder, ukulele and keyboard to name a few – meaning that they get to experience music they might not have tried otherwise.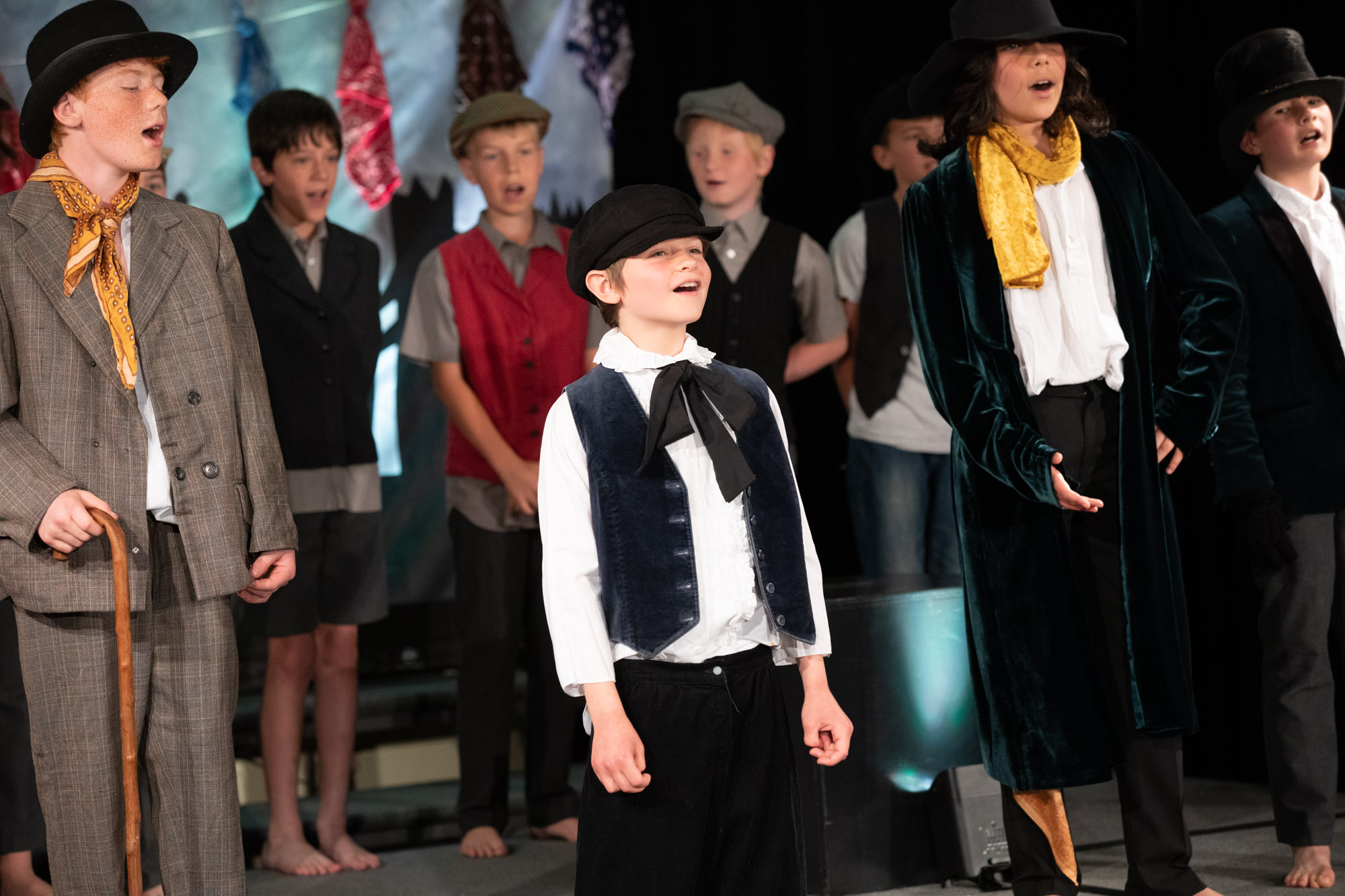 When I visited the boys were rehearsing their end of year production, Oliver Junior, with boys happy to step in for the female roles. Every boy is involved in each year's production in some capacity.
That said, the school has recently forged links with The Granville, an all-girls school in Sevenoaks and there are plans afoot for collaborations in music and drama productions.
ACADEMICS & ADMISSIONS
While this is an academically successful school, head, Helen McClure's welcome address on the website states the school's intention first and foremost. 'Life here is about much more than achieving excellent 11+, ISEB and Common Entrance results as we focus unapologetically on wellbeing and the whole child.' Nevertheless, the exam results for pupils leaving Solefield are outstanding and scholarships to top schools are achieved every year.
Class sizes sit around 16 max – every child knows not just everyone in their year, but in every other year too. This approach combined with the small close-knit nature of the school, means that quieter or more senstive boys will stand a better chance to flourish plus find their feet academically.
It's one-form entry for Reception, Year 1 and Year 2, then year groups are split as necessary from Year 3 and above. As the top end of the school has grown, rather than increase class sizes (which hover around 16 max) they have just made the decision to split into three classes of 12 pupils from Year 5 onwards.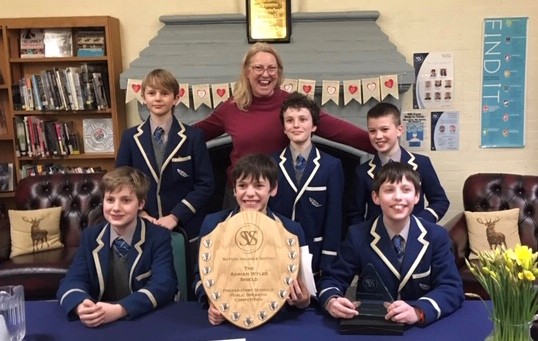 There's lots of focus here on developing enquiring minds. I was particulary impressed with Emma Snow, the Head of English, who is hugely passionate about her subject and uses lots of innovations and techniques to really bring the subject to life.
Emma Snow showed me Book Creator – an online publishing tool – that she uses for the boys's creative pieces. This allows them to see how good their stories look as a virtual book.
Emma also runs the popular Debating Club and doesn't shy away from every thought-provoking subject you can imagine – from 'Are Wars fought for the Right Reasons' to 'Is Father Christmas a bad role model?'.
I'm not surprised to hear that the school has won the Adrian Wyles Shield at the regional Preparatory Schools' Public Speaking Competition for the past few years.
LEAVERS AND NEXT STEPS
The boys' progress is discreetly tracked all the way through and the school works closely with parents to keep them in the loop. They very much encourage parents to keep an open mind about the next stage for boys when leaving the prep school, rather than come with any pre-conceived ideas about which school they'd like their sons' to go to!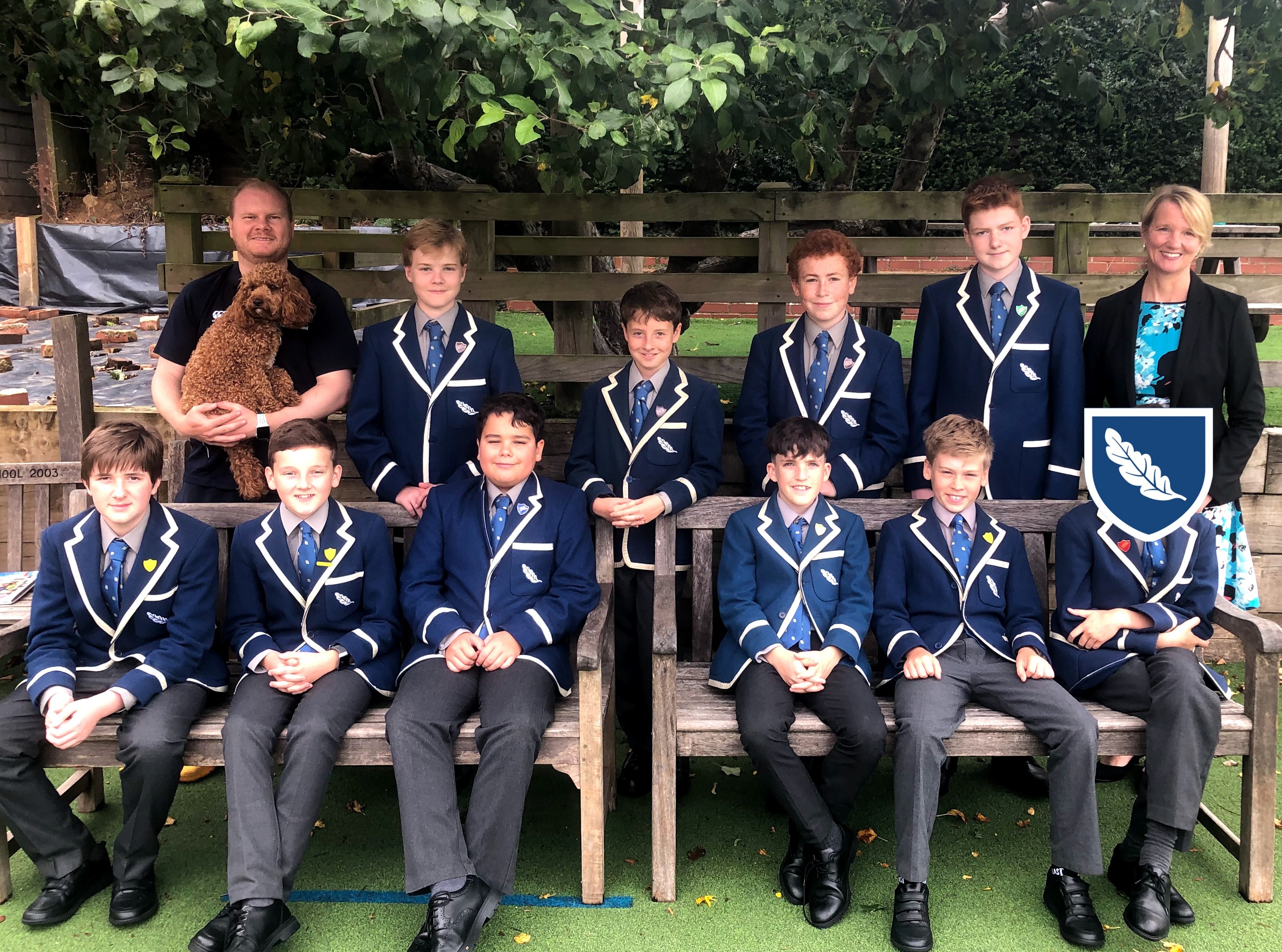 Good to hear that in Year 7 and 8 the boys now work towards their Solefield Diploma, alongside their Common Entrance exams, which is the kind of forward-thinking scheme becoming increasingly popular at prep schools these days.
HEADTEACHER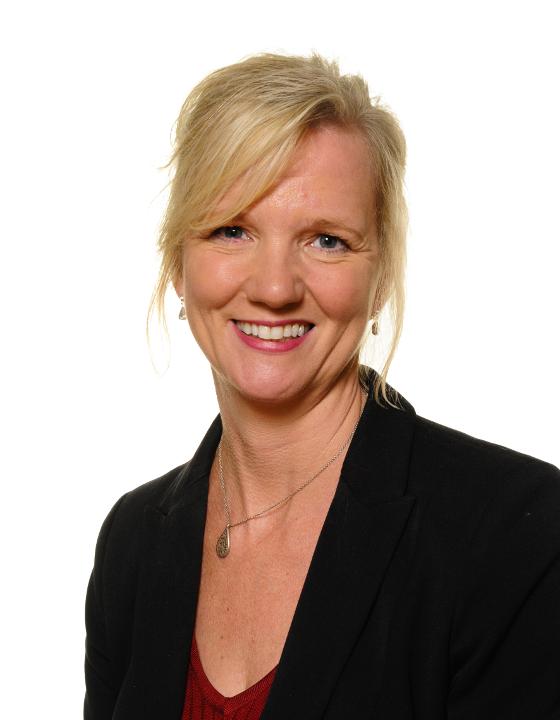 From the moment you read Helen McClure's Welcome note on the school's website you get what this school is about. 'Our aim at Solefield is to nurture kind, honest, gentle young men with good manners and a strong sense of integrity.'
As the first female head in 70 years – Helen became Head in 2020, having previously been the Deputy Head. She points out how healthy it is for these young men to see women in top leadership roles and her unashamed aim is to nurture emotionally intelligent, polite young men that would suit the modern world.
Helen is very approachable and her interaction with the boys during my visit and chats with several pupils definitely backed up this observation.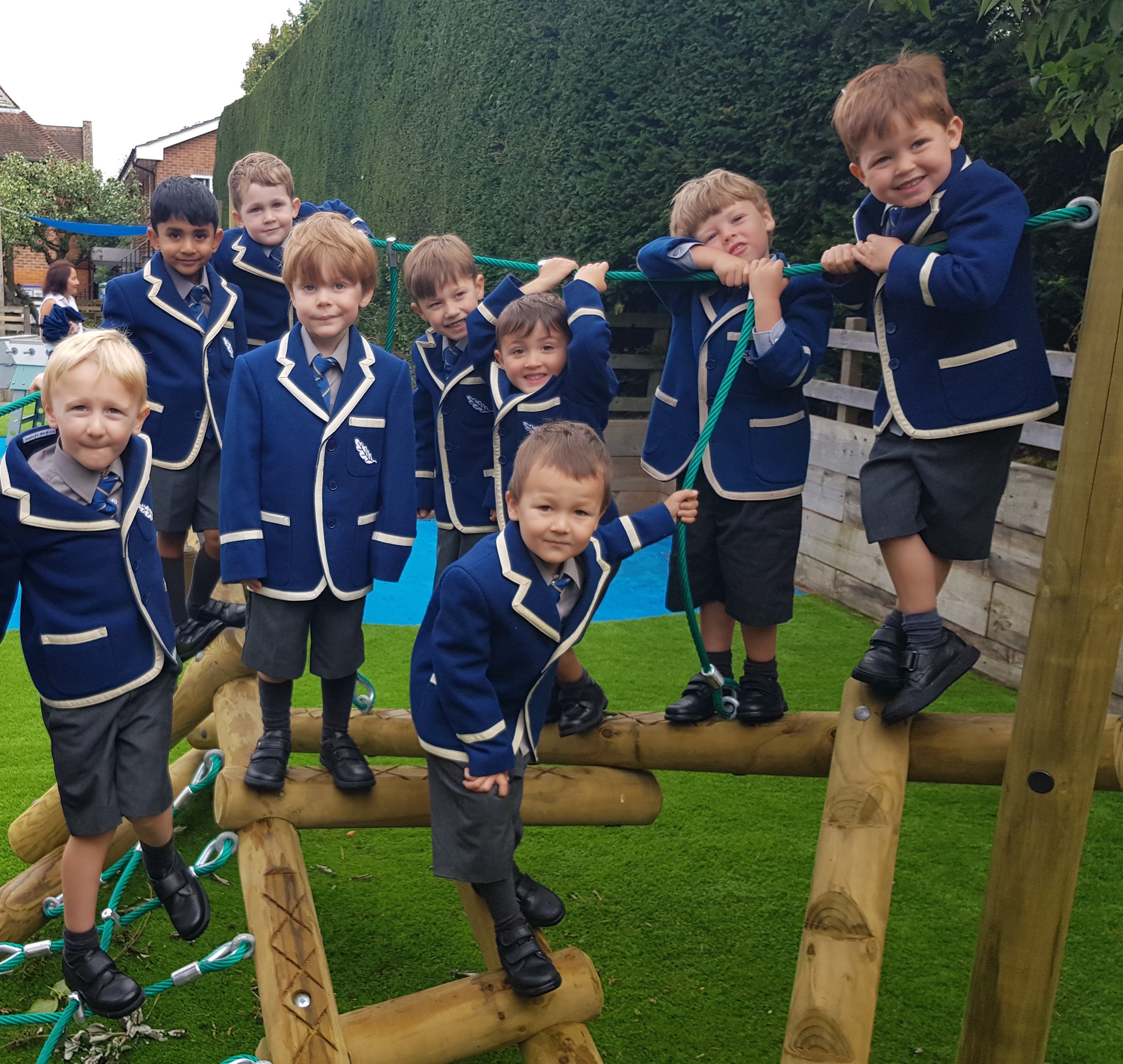 WHAT ELSE?
The school's reading initiative encourages boys to read with their class teachers at the start and end of every school day. This allows boys to disengage from the real world and rest their cognitive capabilities to be able to get back to peak functionality. The boys get used to this stillness and relaxation and the hope is it creates a habit that will serve them well for the rest of their lives.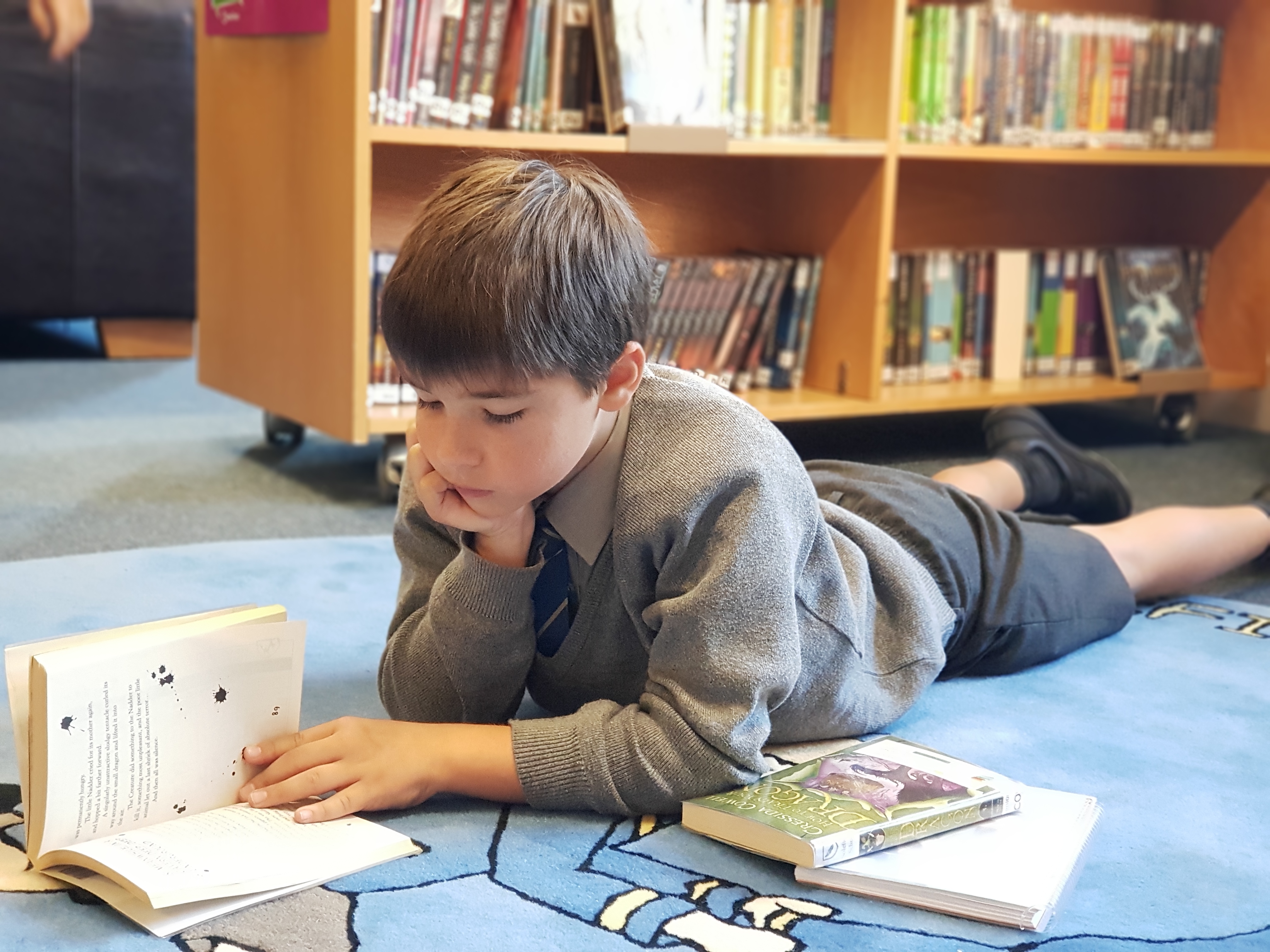 Solefield is also on track to receive a Wellbeing Award for Schools, an accolade only given after the school has fullfilled strict criteria to prove the strong pastoral systems in place. They are the only all-boys' prep school in the south-east who will have qualified for this award.
USP & QUIRKS
From the schools' founding days in 1948 when Mr Edwards (the first Headmaster) lived in the top room of the school, cooked for the boys and taught them in lessons, the school has retained its family feel.
As in any successful family set up the boys have a chance for their voice to be heard – they get asked regularly for feedback and it gets acted upon. Their achievements include helping to design the new playground, (with the astro they requested) designing the recycling bins, introducing Storytime and Kindness Awards and running stalls at school fairs.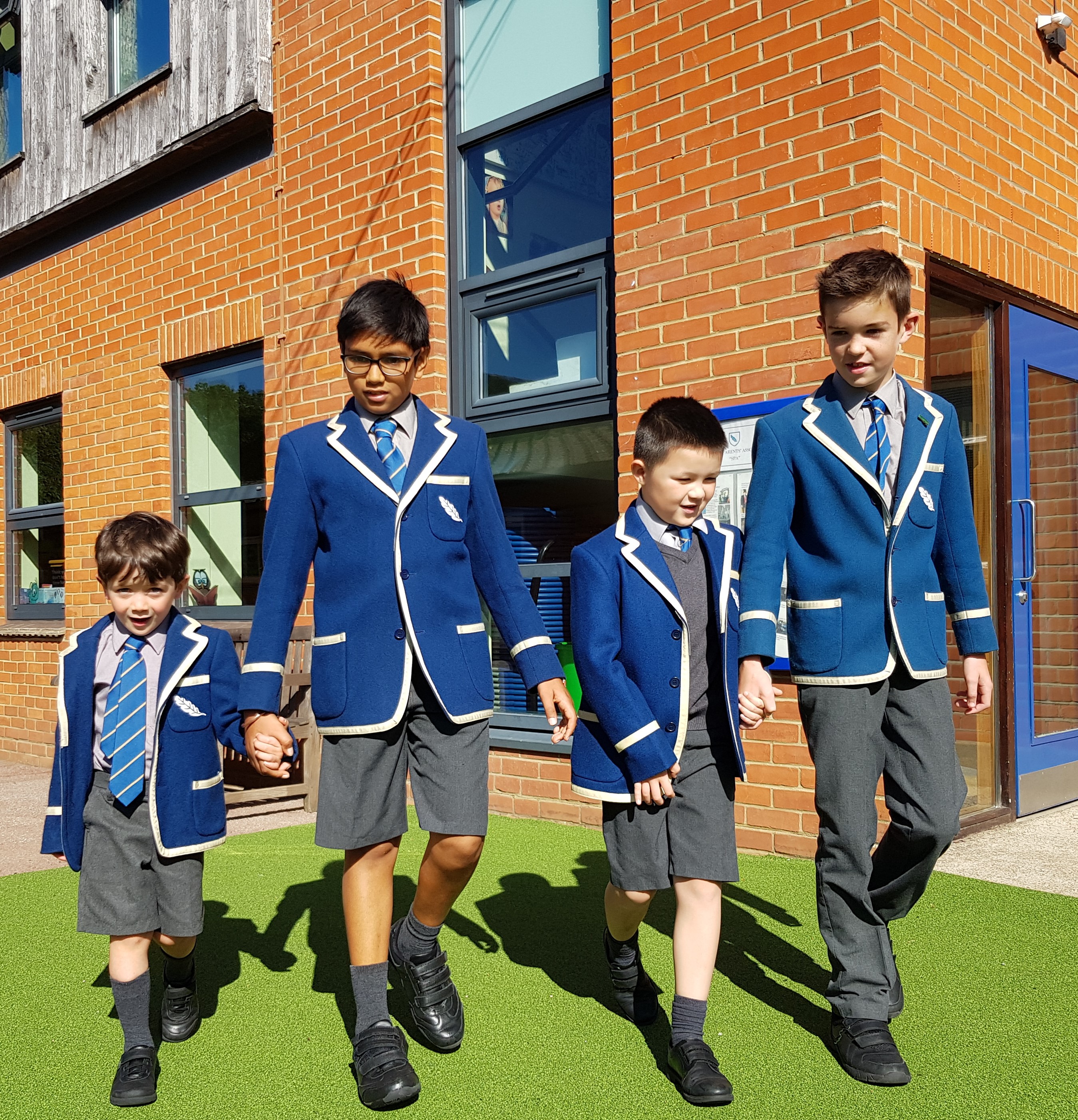 Older boys are used unashamedly as role models and mentors for the younger pupils, which brings out the best in all concerned. Year 8 undertake basic training to help the younger ones with any daily concerns or stresses they might have. There's a calm, gentle family feel about the school – you sense it might genuinely be cool to be kind here – even in an all-boys environment.
WRAP AROUND CARE
Solefield believes in working with working parents with daily breakfast club and after school care, bookable with only 24 hours' notice and available until 6.30. There are also hugely successful Holiday Camps (Solefield Fun Zone) run entirely by Solefield staff.
TRANSPORT
The boys are welcomed to school each morning by Mr Smeeth, the school caretaker on road crossing duty, and Helen McClure, who see the boys safely into school and speak to parents on a daily basis.
FEES
Reception: £3780 per term; Years 1 and 2: £4395 per term; Years 3 and 4: £5115 per term; Years 5 to 8: £5280 per term so quite competitive for a Sevenoaks prep.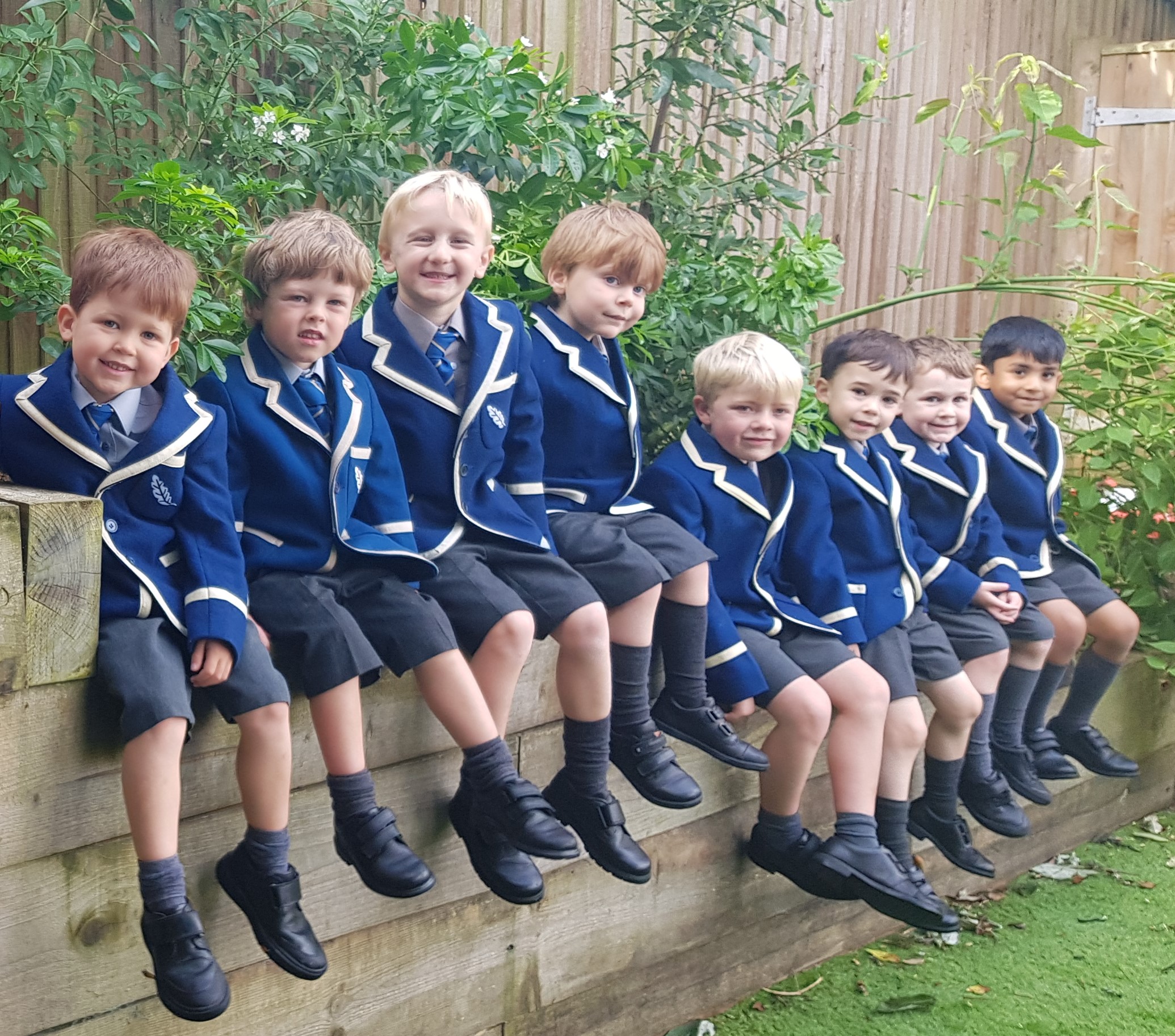 WORD ON THE GROUND
The whole community knows each other by name and there is truly an open-door policy where parents are invited to work in partnership with the staff, with the boys at the heart of all they do. The school's family feel gets mentioned a lot.
THE MUDDY VERDICT
Good for: Full of well-rounded boys giving everything a go and who achieve extremely well academically – but not a shouty school – and high standards of behaviour and effort are expected. Boys' happiness is at the heart of everything they do and gentle types are likely to do just as well as more confident ones.
Not for: Can't compete on acreage with rural schools and no rolling fields here – but sport is a priority – they punch well above their weight and make the most of the facilities on offer nearby. So if it's a large school environment you're after you may choose to look elsewhere.
See for yourself: Go see for yourself by registering for their next Open Morning or you can arrange an individual tour, where you will have the opportunity to meet the Headmistress, teachers and pupils.
Solefield School, Solefields Rd, Sevenoaks TN13 1PH, Tel: 01732 452142, solefieldschool.org
Credit: Review by Muddy Stilettos, following their visit to Solefield School, which is also available on the Muddy Stilettos website here.