"Value yourself, value others, value our world" sits at the heart of all that we do at Solefield. We take our duties towards broader society seriously. Challenging racism must be part of that and this must include significant and ongoing self-reflection on our part.
At Solefield, we promote equality and celebrate diversity in all its forms. We feel it is important to make links available that address and reflect the ongoing events across the world in response to the Black Lives Matter movement and support parents in discussions with their sons. As the mother of a mixed-race teenage daughter, this is a topic that lies particularly close to my heart.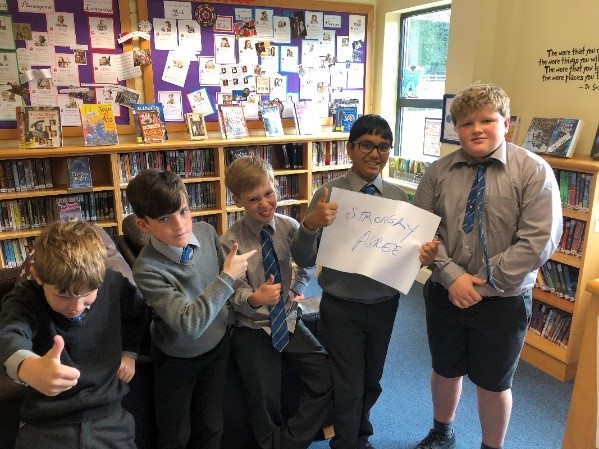 At school, we explore the impact of systemic racism and the changes the current Black Lives Matter movement hopes to prompt. While these are serious themes, we introduce boys to them in an age-appropriate way. We want to equip our pupils with the knowledge they need, to both be aware of and combat racism.
Pupils follow a Philosophy, Politics and Ethics course that focusses on contemporary issues of race, religion, gender, sexuality and environment. We incorporate texts and articles in lessons including BAME voices and themes. Our discussions in a variety of subjects, our frequent pastoral sessions and form times, year group assemblies and debates are characterised by free-flowing open dialogue and respectful discussion and we investigate a wide range of cultures and religions with trips to places of worship and visiting speakers. Our Enrichment Weeks have helped us to explore a variety of other cultures; one of these was based around our work with a school in Malawi where we send resources and help to train teachers. Whether it is in the classroom or at home, we hope that the topic will prompt interesting, insightful, and impassioned discussion.
Our library provides recommendations and displays for books educating on black history, racial oppression and anti-racism. In lessons, we explore the continued legacy and achievements of black people in Britain and are delighted that NHS Seacole Centre in Surrey, the first COVID-19 recovery hospital, was named after Mary Seacole, 16 years after being voted one of the Greatest Black Britons.
This term, we have created a BLM Committee to consider these issues further and to investigate additional areas and proposals for action during the course of the year. It includes staff and pupils with input from governors, parents and old boys.
During this term at Solefield, as an additional independent project, boys from all year groups are being invited to create an interesting and unique project celebrating Black Britons and their legacy. Boys will explore the achievements of black people in Britain and create a book, article, poster, imaginary interview or video celebrating the legacy of an individual.
Solefield focusses on high quality pastoral care, kindness, tolerance, and social justice. This year, we will celebrate Black History Month in October. In January 2021, we will celebrate Martin Luther King Day with our own 'Diversity Day', a day celebrating diversity in all its forms, including race and ethnicity. We are also reviewing our house system to incorporate more diversity. All of this underlines that we want our pupils to be aware of inequality, to understand its causes and effects and to be committed to doing something about it.

Helen McClure
Headmistress