The Spring term has seen the start of the 2022 rugby season at Solefield School. Rugby is often a sport associated with size, power and can sometimes be a disadvantage for pupils of small and slighter nature. However, once the boys are given the opportunity to play this incredibly exciting and skilful game, they thoroughly enjoy themselves, whichever level they play.
The word technique cannot be emphasised with more importance, than within the game of rugby. To establish correct technique, we take the necessary time to allow correct learning to take place. The art of tackling, rucking, passing, and scrummaging all need to be carefully taught by qualified and experienced coaching staff. At Solefield we boast a high number of qualified staff, including three RFU level 2 coaches and five members of staff with over 10 years' experience each.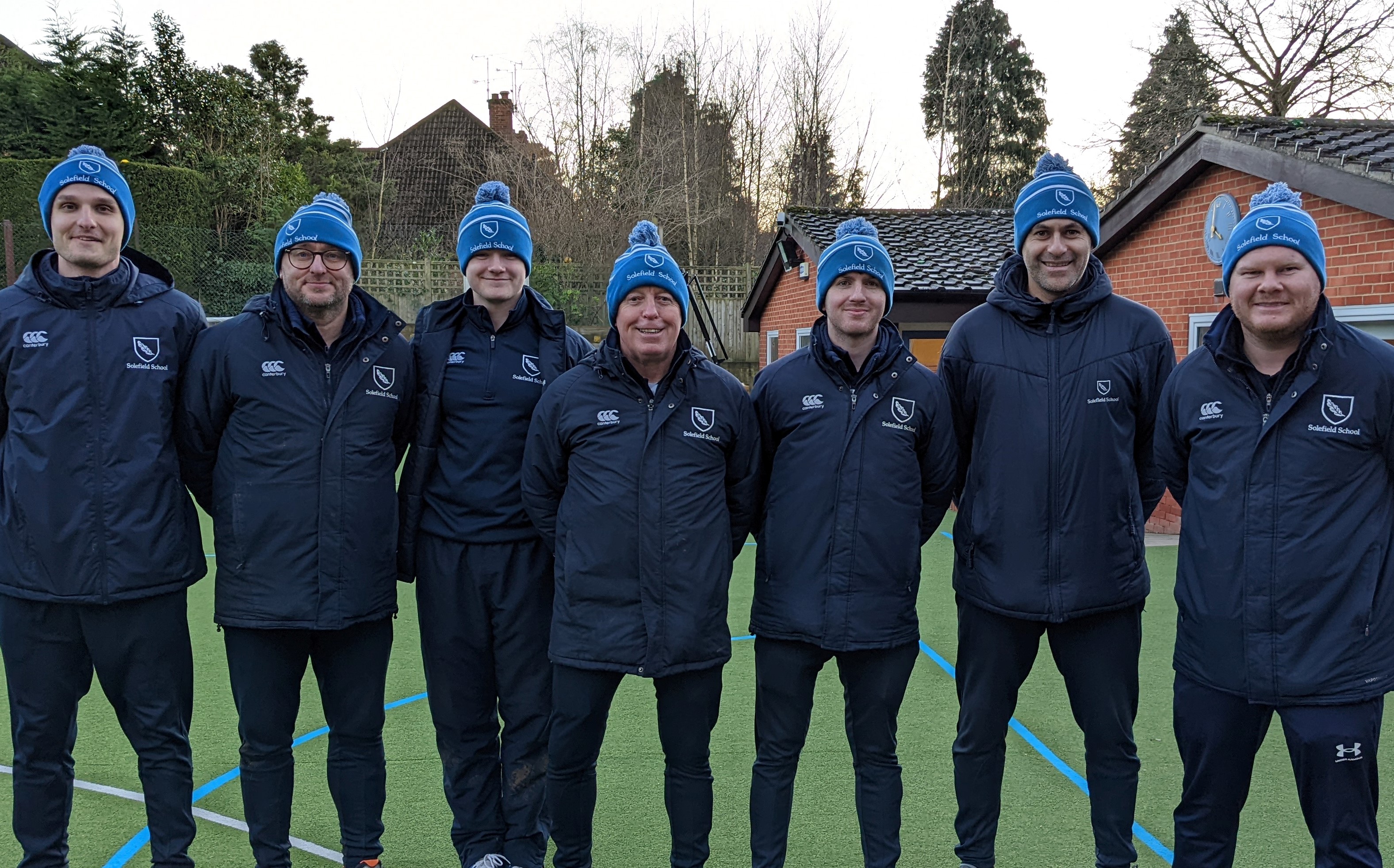 This year we have been working on a new system for coaching the game. At the start of training on a Friday, the boys split into their relevant teams in their age groups and work with a different member of staff on a skill relevant to the game, i.e. tackling or decision making. The member of staff running the session spends time researching and planning their skill to ensure the best possible coaching takes place. After the skills have been learnt, it is very clear that this is an extremely safe and enjoyable sport. The version of rugby you may see on television is not the same game that we play at prep school level. The RFU have stringent regulations to ensure that body position, tackling and ground play are safe.
On a Wednesday, the boys participate in fixtures against other schools. This was a huge part of prep school life missed during the pandemic. However, fixtures have been happening regularly this term which has brought joy and excitement back to the boys. The incredible aspect of Solefield is that every boy has the opportunity to play a fixture and represent the school. The boys are split into ability groups A-D for their age brackets, and they match up against another schools' teams to ensure a good game is had by all. Our U10 D team this year have been playing touch rugby to allow boys who have never played the game a chance to learn before being thrown into a full contact match.
New this year, we have access to the VEO camera system. This clever 'AI' camera tracks the ball during the game giving a clear and steady view of the match. We can then show the boys back at school to analyse their performance. Being able to watch yourself back to self-assess is excellent and the results are incredible to see.
Rugby is a sport that unless played is shrouded in mystery by many. It is an incredibly safe and enjoyable game which allows boys to express themselves in a different format. For me, rugby must remain a part of the prep school experience!
Watch the video below to see our latest week of sport.