At Solefield, pupils start music lessons from the age of four. All our children have one singing and theory lesson per week and another lesson devoted to learning a particular instrument as a class with a specialist teacher. This instrument changes every year. Music plays a key role in our school life with plays, assemblies, concerts, competitions, festivals, Battle of the Bands, Young Voices and staff and parent performances. Most of our pupils participate in our school choirs and sing almost every day.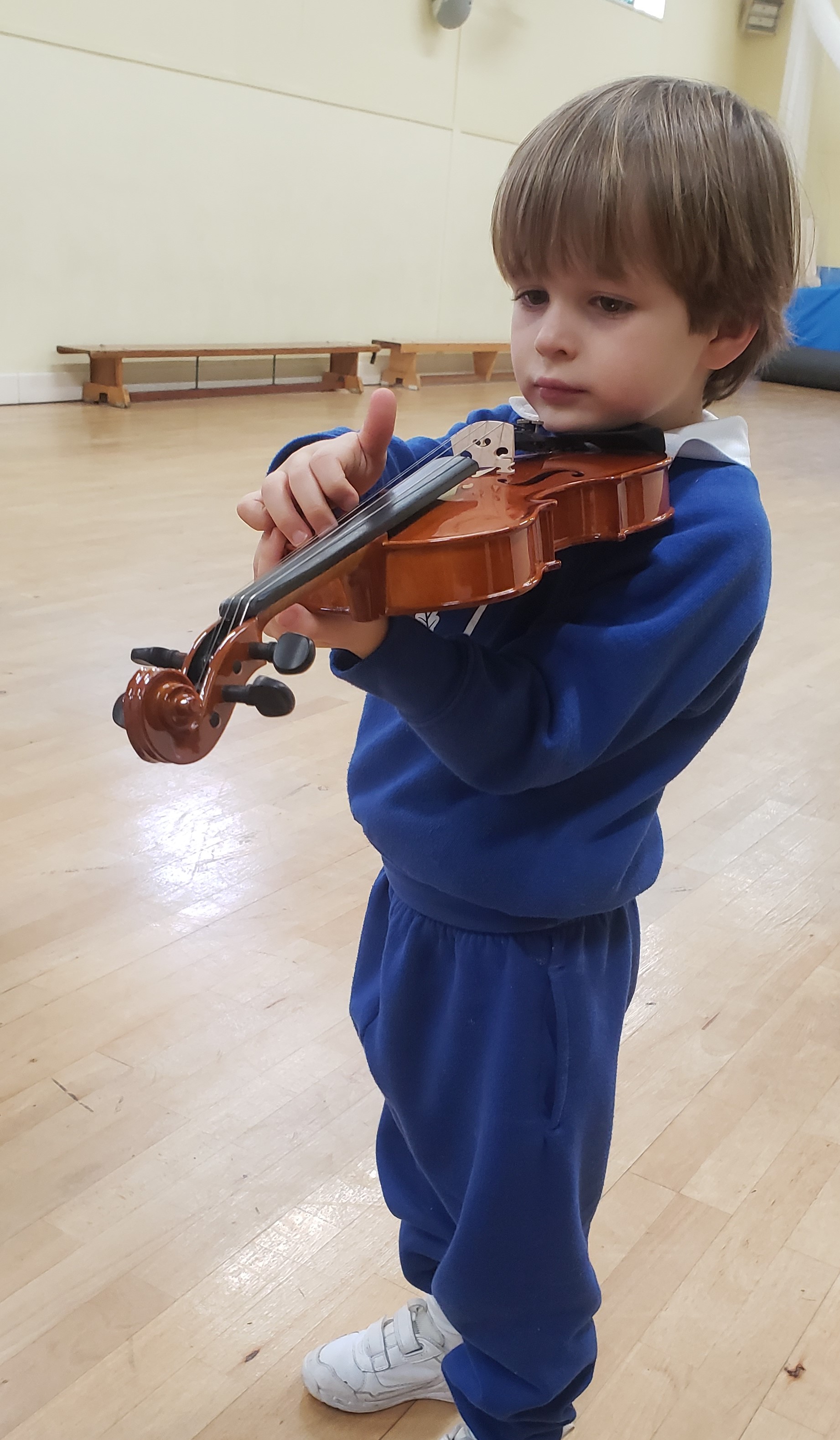 As well as regular drama lessons, all our pupils participate in several performances every year to their parents, peers, staff and governors. This begins in the first few weeks after the children join us with Reception performing in our Harvest Festival celebration. Each pupil then performs in an annual year group performance ranging from nativity plays in the Pre-Prep to Year 7s in the Shakespeare Schools' Festival and the final end of year performance for Year 8. There is a wide range of other performances throughout the year too, both individual and team.
Boys with a particular love of Drama and Music in Years 7 & 8 are nurtured in this through our specialist Scholarship Pathway, in which they devote one afternoon per week to studying and enjoying this. I would love to meet with you and see what Solefield can do for your son.
Please contact our Registrar, Mrs Barbara Volpato either by telephone on 01732 452142 or email b.volpato@solefieldschool.org.
Why do we place this emphasis on Performing Arts at Solefield?
Encouraging self-understanding, emotional intelligence and empathy
Music and Drama are creative ways of expressing different kinds of feelings, whether good or bad. Performing can help children to give vent to emotions they cannot put into words. Song writing, composing and performing can open a whole new world to a child and give them the opportunity to show a different side of themselves. Drama requires us to view things from multiple perspective and so boys learn to view problems and opportunities in a different way, helping them to explore and address some of the individual and personal ideas and feelings they are naturally experiencing. This allows children to make sense out of their 'real' life problems and helps them to learn about themselves and others. It gives them important coping mechanisms and develops higher order thinking skills.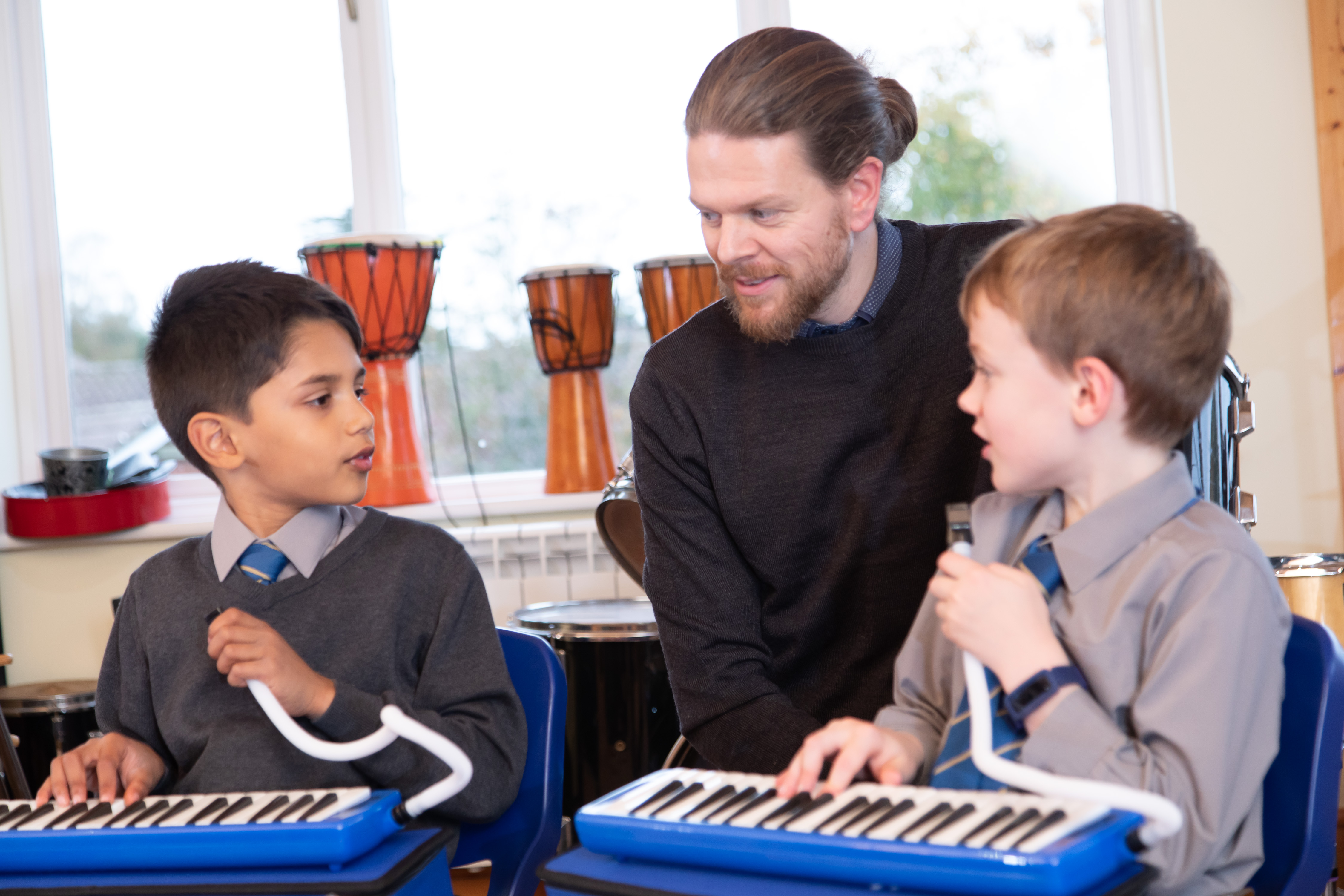 Developing cognitive skills
Incorporating music and drama in everyday life has proven to be extremely beneficial for developing certain cognitive skills, such as memory, concentration and thinking skills. Combined with movement and dancing, music gives children opportunity to make spatial relations, successfully memorize choreographies and simultaneously think about movement and singing, which helps in overall brain development. Music and Maths are intertwined. Reading and keeping time require an understanding of fractions, division and keeping rhythm in check. Regular music playing improves these skills and develops logical thinking.
Teamwork and cooperation
Pupils are taught to respect, support and encourage each other. Our pupils feel accepted and have a safe environment to develop, laugh, learn and grow together. Our older boys even help with the making of our backdrops and props.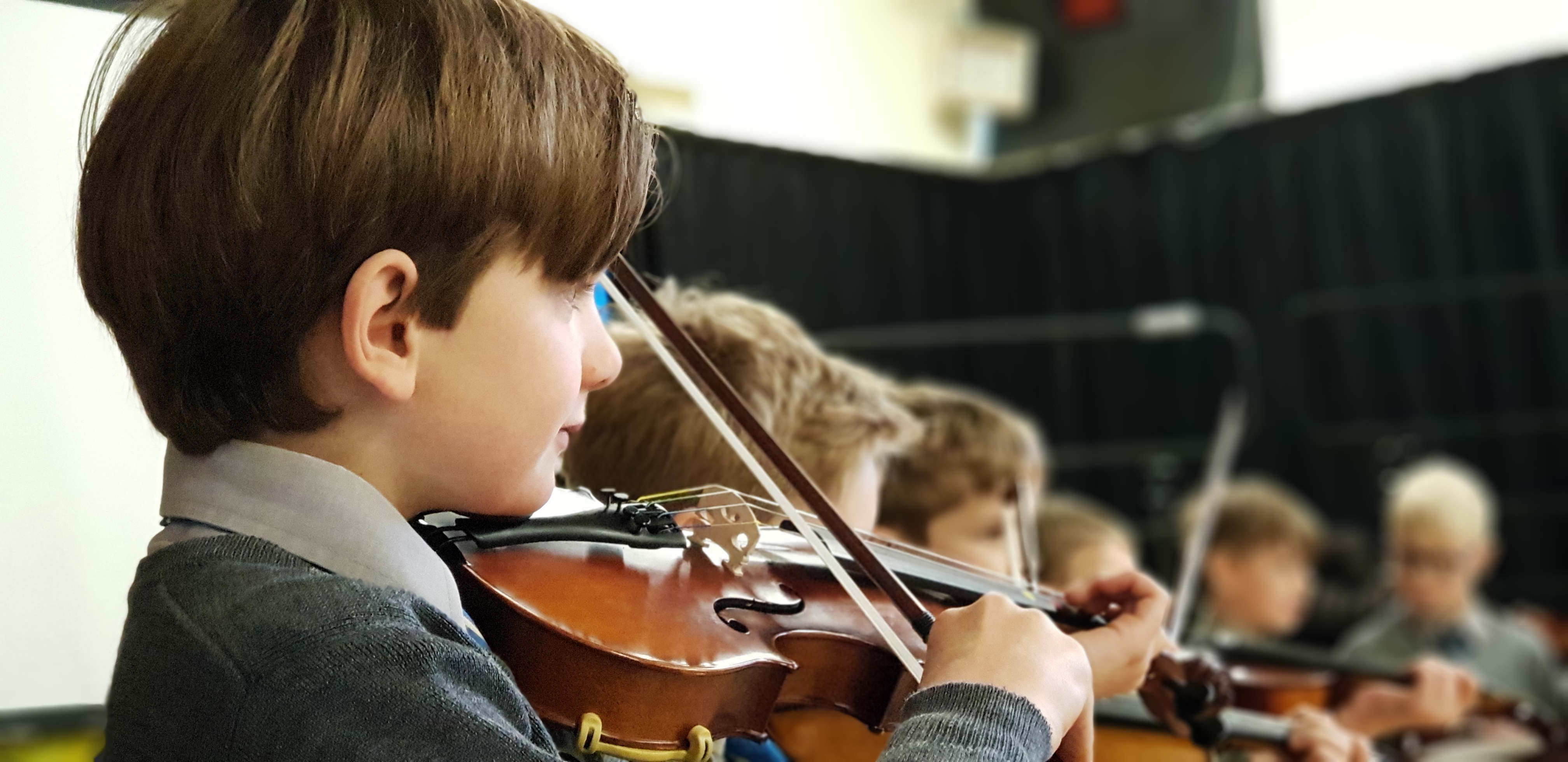 Developing communication skills and memory, concentration and vocabulary
Pupils learn to express themselves verbally using different voices and tones and through facial expressions and body language, making them better and more effective communicators in life. In the early process of language acquisition, children gain more confidence in speaking and using language easily by using catchy tunes, nursery rhymes and songs. Music helps to develop a sense for language rhythm and intonation, to recognize phrase structures and to understand language patterns. At Solefield, in the process of language learning in both English and French, songs are regularly used to help children memorize strings of targeted vocabulary, grammatical patterns, common language expressions etc. Singing as well as listening to music improves listening, speaking, writing and reading skills, while being an effortless, fun activity that children enjoy.
Inspiring self-confidence
Children (and many of the Solefield staff!) like dancing, singing and acting. Pupils naturally repeat what they hear and see, and usually like to share it with others. Music develops children's verbal and motor skills; it gives them confidence and energy to explore the world around them and share it with others. Learning to play an instrument or sing can be an efficient way of dealing with social anxiety, stress or isolation. Being a musician may help in overcoming stage fright, learning how to be in the spotlight and facing the fear of performing in front of strangers, friends and family. The emotions felt when watching a performer succeed are astonishingly strong. We are there with them every step of the way; through the excited nervousness, the looking for guidance to the teacher, the overcoming of mistakes and glitches along the way and the quiet smile of satisfaction, pride, relief and their final, slightly awkward, bow. Seeing the huge growth in an individual's self-belief, confidence and resilience afterwards shows the value of such performances.
Music, dance and physical development
Teaching a child to play an instrument can be very useful for motor skills, especially when starting very young, which is why we insist on it in the Pre-Prep at Solefield. It improves hand-eye coordination and agility. Even just dancing and singing develop children's overall body coordination.
Teaching patience and discipline
You could argue that there is no more creative and engaging way of teaching patience, discipline and hard work than through music or rehearsing for a performance. Whether it's singing in a choir, taking lessons or simply learning songs and lines by heart, performing can truly help children to understand the importance of devoted practice and persistence.
Teaching teamwork
It is always wonderful to see pupils working together as a team and learning the importance of the individual through performances. We also encourage boys to appreciate these performances; being still, listening well and applauding politely thus supporting their friends and our community.
Through the Performing Arts at Solefield, pupils develop skills for life and learn to connect, not only with themselves, but with other disciplines, cultures, traditions, their peers and teachers as well as with an audience. Performing Arts develop personality, intelligence, skills, confidence and perseverance. Perhaps more importantly, we try to instil a love of performing that they will keep for life!
I would love to meet with you and see what Solefield can do for your son. Please contact our Registrar, Mrs Barbara Volpato either by telephone on 01732 452142 or email b.volpato@solefieldschool.org.

Helen McClure
Headmistress