Solefield is a non-selective school and so our exam results at both 11 and 13 are particularly impressive.
We have exceptional pass rates for the Kent Test and ISEB pre-test (Independent Schools Examination Board) to first choice schools, with over 90% average over the past few years. Many boys who take the Kent Test 11+ to grammar decide to stay at Solefield until they are 13 and join independent schools at this age, making the most of our tailor-made education until 13 which gives an excellent springboard to GCSE performance and the Scholarship Path Programme on offer in Years 7 & 8.
50+% of our Year 8 boys gained As and A*s in their Common Entrance exams to senior school this summer. Every year, boys from Solefield gain scholarships to senior schools in a range of subjects – Academic, Music, Drama, Art and Sport.
All pupils have targeted prep for English, Maths, Verbal and Non-Verbal Reasoning for exams at 11 and 13. This begins in Year 3 with coding and reasoning quizzes and puzzles and then builds as children work towards the exams. We subscribe all children to the Baines Online Formative Assessment (BOFA) programme which allows them to work both at home and school towards exams at 11, with immediate feedback and an inexhaustible supply of adaptive questions. There is a familiarisation afternoon for boys taking the 11+ and several mock test and feedback sessions for boys taking the ISEB and Common Entrance exams. We try to ensure that out mock tests are as close to the actual exams in structure as possible to better help boys to prepare mentally.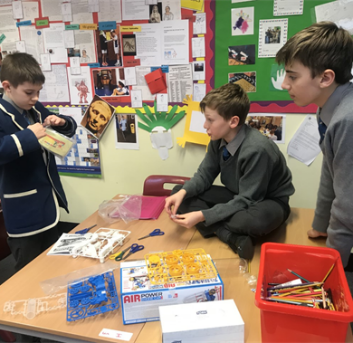 We also help all boys to manage stress through our reading initiative and attentive pastoral care. We have Wellbeing Hubs, Wellbeing Dogs, Wellbeing lessons as part of the curriculum, 'Talk Time' and a School Counsellor available as well as a Lego Therapy Room. Pupils all have a Study Skills session ahead of exams where they discuss revision techniques and a healthy working, eating and sleeping programme.
Our individual tracking and regular discussion of each boy's progress (no boy is ever overlooked!) and our small class sizes mean that we know each pupil very well and can make informed decisions about the best senior school route for each boy. The Headmistress and Deputy Head are available as many times as required to meet parents during their child's learning journey to discuss future schools and there are regular meetings for parents about future schools and entrance procedures. In the Autumn Term of Year 5, the Headmistress and Deputy Head meet with all parents to discuss individual cases and give clear and honest feedback about the best way forward.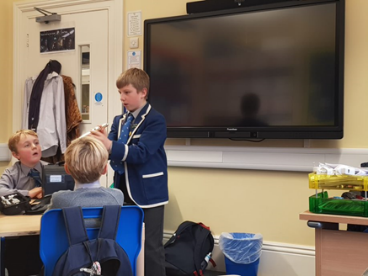 All boys who stay at Solefield for Year 7 and 8 follow a scholarship programme of their choosing: Art, Drama, Music, Sport and Academic. This opportunity enables boys to gain a greater depth of knowledge in their particular field of interest and provides a platform to explore their discipline outside of the classroom. Boys are able to further develop skills they will need in life; working collaboratively alongside their peers to foster a continued interest in the world around them. Specialist teachers curate a programme of activities and events, which range from visiting galleries, theatre productions and concert recitals. Small class sizes in vertical groups allow for the programme to be refined dependent on the boy's own skill set and interest. The programme allows for them to demonstrate and develop their own individual strengths.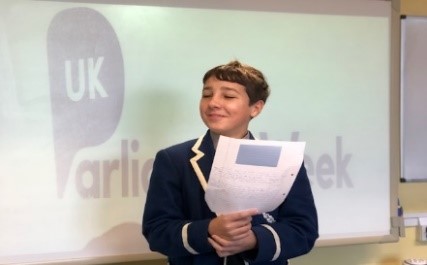 We ensure that all pupils develop both soft and "sharp" skills. We prepare pupils for their future lives, not just to pass exams. Solefield pupils learn to collaborate, listen, take turns and speak in public from a very young age. They learn to think critically and question. Thinking skills and PPE lessons (Philosophy, Politics and Ethics) run throughout our curriculum for children as young as 7. Our Scholarship Path Programme, Solefield Diploma and excellent debating provision also ensure that children hone their ability to reason, enquire and deduce.  They leave us with a wide array of skills for life; critical thinking, self-confidence, teamwork and communication skills that are instilled in all our boys and crucial to their success ahead.  
At Solefield, parents have the choice to see how their sons develop and the freedom and guidance to choose the best future school for him. Boys invariably leave us kind, confident, independent young men full of integrity and a love for learning.  
It is wonderful that many of them stay in touch after leaving Solefield and Old Boys often come back to visit, work as gaps and have also delivered our "Thinking Allowed" talks. A growing number of these are now choosing to send their own sons to Solefield to enjoy the happy prep school experience that they had. I'm proud of all the  Solefield boys I have seen thrive in my time at the school – and excited to see what talented, kind and dependable young men we will produce in the future.  

Helen McClure
Headmistress