What an incredible summer it has been for chess enthusiasts at Solefield School! Five of our talented students have achieved a remarkable feat by reaching the national Delancey UK Gigafinal competition, following their outstanding performances in regional megafinals.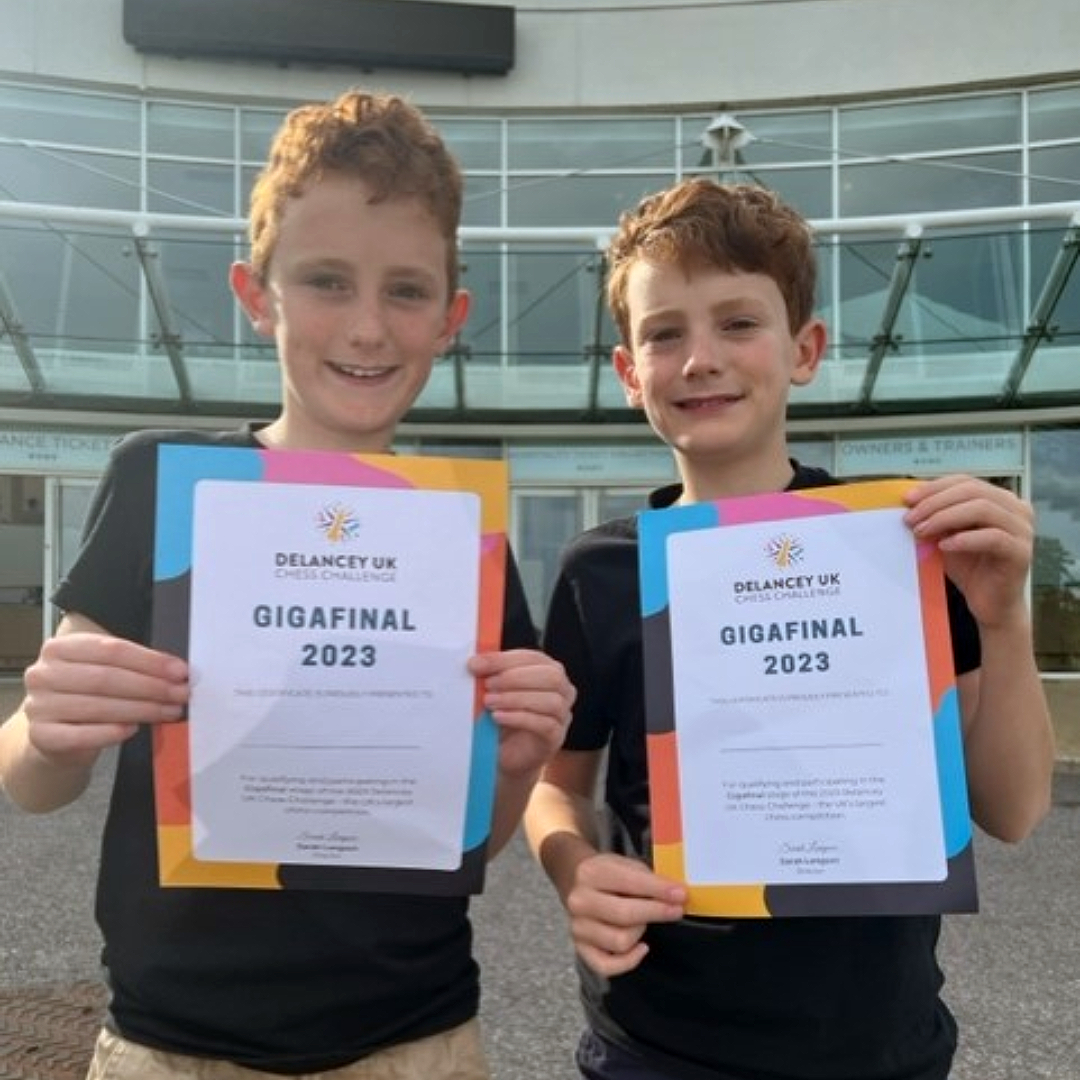 This achievement is truly exceptional for our school, highlighting the dedication and skill of our young chess prodigies.
We are delighted to announce that Solefield School is one of the fortunate few to have the privilege of having a "Grandmaster", GM John Emms, as our chess coach. With his expertise and guidance, our students have been able to reach new heights in the world of chess.
If your son has a passion for chess or is interested in exploring the world of strategic thinking and competition, we encourage you to sign them up for our Senior Advanced Chess Club. Please contact our Mrs Cramp, our Clubs' Co-ordindator. This is a unique opportunity to learn from one of the best in the field and further develop their chess skills.
Don't miss out on this incredible chance to nurture your child's chess talent and be part of a chess legacy at Solefield School.
Contact us today to enrol in our Advanced Chess Club and let your child's chess journey begin!
#SolefieldSchool #ChessExcellence #GrandmasterCoaching #ChessLegacy #delanceyUKCC #UKSchools