Our Spitfire is 'flying' in situ above our library, which was put up by our talented caretaker Mr Smeeth.
We are delighted that our second Spitfire constructed by the whole school during our Spitfire workshop, is now on display at our local Sevenoaks library.
Thanks to representatives from Year 7, together with Mr Coston and Mrs McClure who were at the library to help launch the new fixture.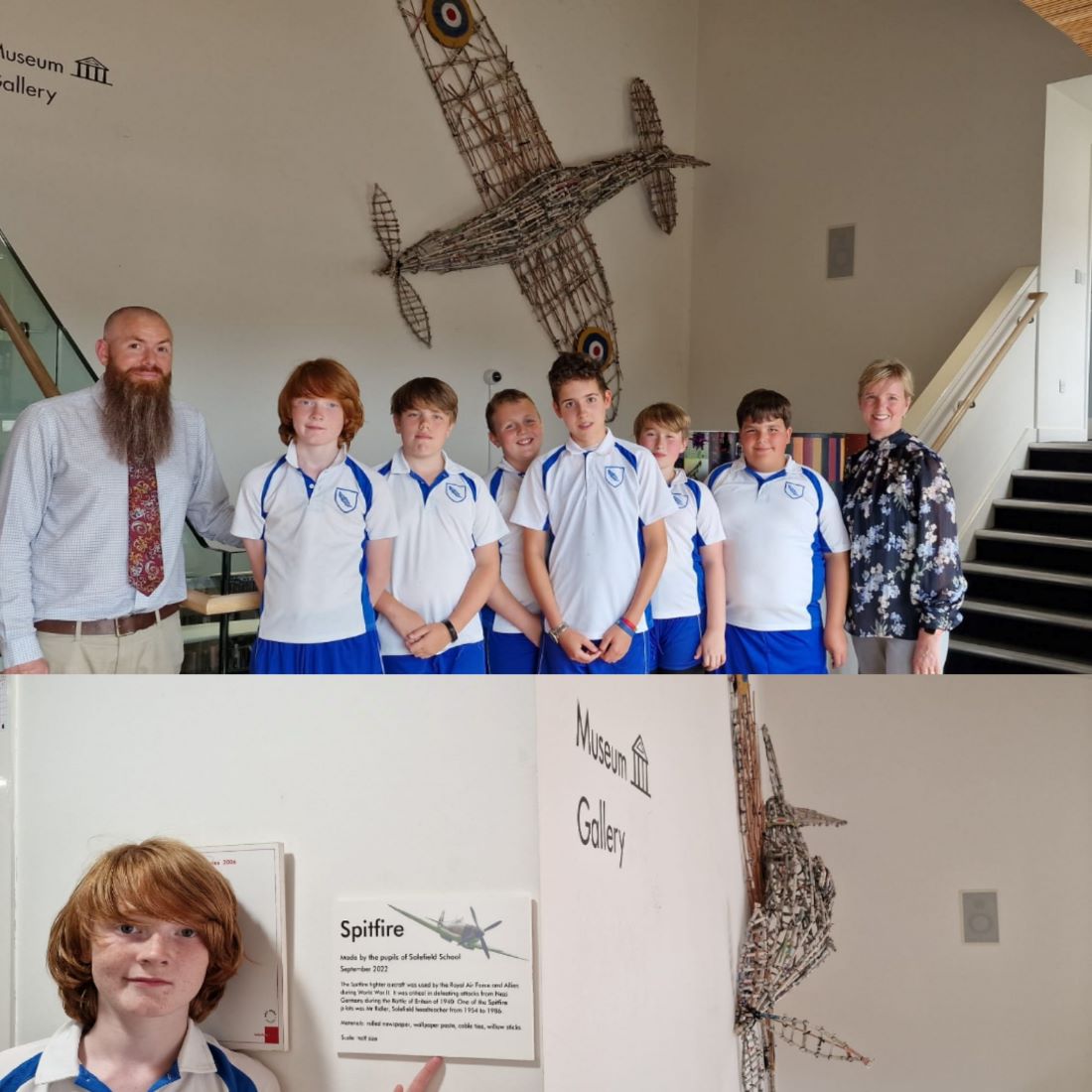 Both models are an exciting addition for our 75th anniversary and in honour of our longstanding Head, Mr Ridler who was a Spitfire pilot.
Read more about the whole school Spitfire workshop here.