Solefield Art Exhibition
by DK
Art Exhibition - 25th January, 6-8pm - All Welcome
We're excited about our forthcoming Whole School Art Exhibition on Friday 25th January. The event will be held in our new atrium and will be a celebration of the wonderful work the boys have been working on this year.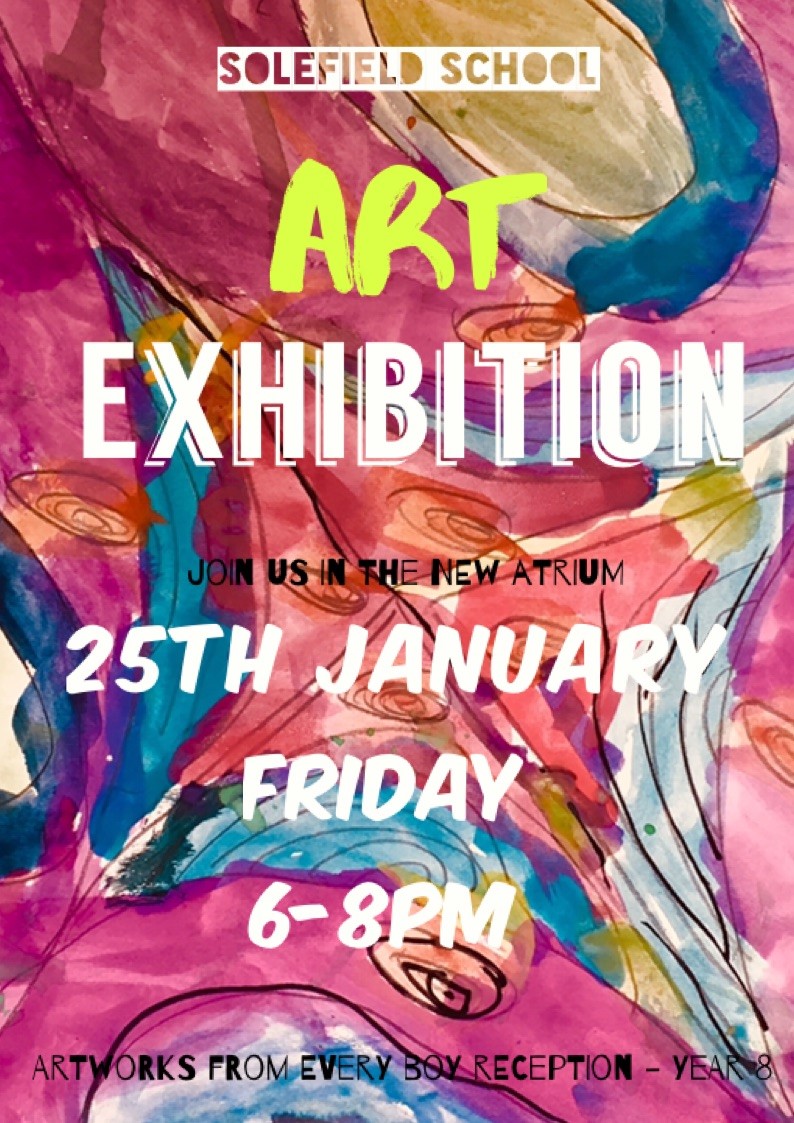 Every Solefield boy will have some artwork on display and there will be a wide variety to look at including painting, pottery and sculptures. Along with the exciting artwork, there will be some art games to find out more about the artists the boys have studied. We will also be serving food, wine and soft drinks.
All the family are invited and I hope lots of you will be able to come and enjoy the evening. I know the boys will be looking forward to showing off their creations!
If you have any questions please email me at d.koheji@solefieldschool.org
Mrs Dana Koheji
Head of Art